Sarah P. Reiner
Attorney At Law
---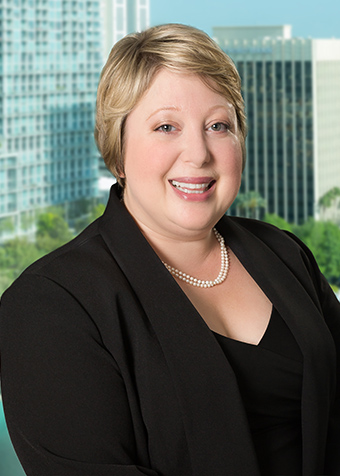 Shareholder
Management-side employment lawyer serving clients throughout Florida. Known for savvy understanding of emerging workplace issues and trends.
Sarah Reiner defends private and public employers in workplace litigation at the agency, state, and federal levels. She supports clients navigating employment law litigation involving contract and non-compete disputes, sexual harassment, discrimination, retaliation, whistleblowing, and wage and hour claims, as well as actions arising under various other employment laws such as the Americans with Disabilities Act and Family Medical Leave Act.
A thoughtful and compassionate advisor, Sarah provides day-to-day guidance and preventative counseling for clients managing workforce issues and legal hazards in a post-pandemic workplace. Her consultative services include drafting and revising workplace policies, procedures, and agreements, conducting internal investigations, evaluating and managing complex employee relations, advising on performance, separation, and severance issues, and managing agency audits. Ever mindful of emerging issues affecting the workplace, her expertise has expanded to include the evolving cannabis industry in Florida and its impact on employers. Sarah frequently teams with GrayRobinson colleagues in the cannabis industry, corporate, intellectual property, and litigation practices to provide comprehensive counsel for clients.
Sarah is a sought-after thought leader in the employment law space and frequently speaks and writes on topics of note in the workplace, including employee wellbeing, workplace communications, and expanding anti-discrimination measures. She also provides clients with workplace training sessions for employees and managers that address best practices regarding personnel interactions and policy standards. Sarah understands the importance of creating positive environments to ensure people are protected. As an extension of this ethos and as a complement to her client work, she dedicates herself to serving the children and families of Central Florida as a Guardian ad Litem and advocate for foster children.