Rupasri S. "Rupa" Lloyd
Attorney At Law
---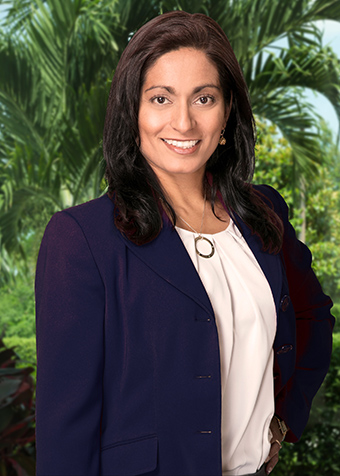 Shareholder
T 352.376.6400
F 352.376.6484
Gainesville 643 SW 4th Avenue Suite 110 Gainesville, Florida 32601
Highly regarded health care lawyer collaborating with clients on the frontline of the industry. Known for expertise in healthcare operational, transactional, and regulatory matters.
Rupasri "Rupa" Lloyd has been advising clients in the health care sector for more than two decades. She is well-versed in this complex and fluid regulatory landscape and works to deliver the forward-thinking strategies necessary to identify and resolve challenges and seize opportunities for growth. Rupa handles operational, corporate, transactional, compliance, and regulatory matters for a diverse range of industry operators and leaders, including hospitals and health systems, health insurance providers, pharmaceutical and medical device manufacturers and distributors, physician groups, and other regulated providers.
Rupa's practice includes a wide range of legal and consultative services involving privacy and data security, fraud and abuse, corporate governance, labor relations, licensure and discipline, regulatory compliance, quality improvement, and healthcare risk management. As a knowledgeable and skillful practitioner, Rupa understands the complexities of doing business in the health care space, as well as the immense pressure her clients are under to ensure patient safety and high-quality care, while also maintaining compliance, reducing liability exposure, meeting business objectives, and keeping pace with industry transformation and innovation.
She routinely conducts due diligence, including the preparation and negotiation of agreements in connection with value-based arrangements, clinical trials, life sciences seed funding, telehealth, software licensing, electronic health records (EHR), practice sale and acquisition, medical equipment, real property leases, physician employment, clinical services, and medical directorships. Rupa regularly collaborates with GrayRobinson colleagues in the real estate and taxation practices to round out client service offerings for large and multifaceted health care transactions and projects.