Marlene Quintana, B.C.S.
Attorney At Law
---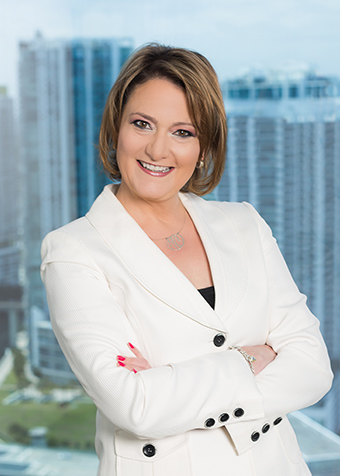 Labor and Employment Section Chair
Marlene Quintana is board certified in Labor and Employment Law by The Florida Bar and represents private and public sector employers in both labor and employment law matters. Marlene has litigated and advised clients in federal civil rights issues (e.g., Title VII, Americans With Disabilities Act, Age Discrimination in Employment Act and Sections 1981-1985) and other federal and state employment matters such as the Family and Medical Leave Act, the Fair Labor Standards Act and the federal and state whistleblower statutes. Marlene also has experience defending clients in federal and state court cases arising under the First and Fourteenth amendments and 42 U.S.C. Section 1983.
Marlene has proven herself to be an effective mediator, having mediated over 1500 federal and state court cases. She is a certified civil circuit mediator and certified in the U.S. District Courts for the Southern and Middle Districts of Florida.
Marlene's lobbying experience includes providing government relations counseling to a diverse group of clients that include nonprofit advocacy organizations and national corporations. Marlene has developed effective legislative strategies, built coalitions and effectively organized grassroots communications.
Not only is Marlene recognized as an extremely effective labor and employment attorney and mediator, but she has given countless hours to advancing causes important to her local community. More than a decade ago she launched the Cuban American Bar Association's (CABA) first mentoring program and later served as President of CABA in 2008. Marlene also chaired the Eleventh Judicial Nominating Commission. Currently, she serves as President of Miami Bridge Youth and Family Services, an organization she has supported in varying capacities for a number of years, including serving as the chair or the organization's annual gala.
Marlene has received numerous accolades for her achievements, including Hispanic Woman of Distinction, the Cuban American Bar Association Presidential Award, named to HispanicBusiness' 50 Influentials List, the Diversity Council's Most Powerful and Influential Woman Award for Florida as well as being named a top lawyer by Chambers USA, Best Lawyers in America, South Florida Legal Guide, Florida Trend and Super Lawyers.