Thomasina Moore
Attorney At Law
---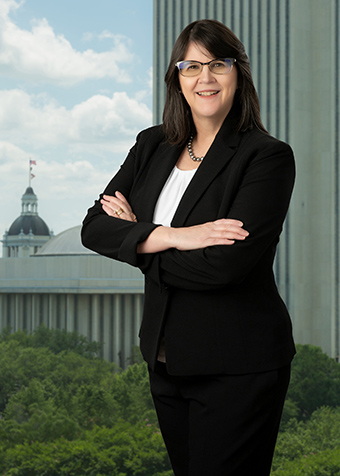 Shareholder
Highly adept litigator representing businesses and government agencies across Florida at the trial and appellate levels. Known for enterprise impact and expertise in employment law matters.
Thomasina Moore counsels government agencies and businesses on employment matters involving employee relations issues, policy development, and compliance with federal, state, and local laws, including those involving race, age, religious, national origin, and sex discrimination; sexual harassment; alleged violations of ADA; wrongful terminations; breach of contract; Florida Whistleblower Act; and FLSA and FMLA violations. In addition to her extensive labor and employment law practice, her diverse legal background also comprises appellate law, juvenile law, ethics and public records, and government contracting matters. Board certified by The Florida Bar in appellate practice and juvenile law, she has handled dozens of complex appeals and represents clients before all Florida District Courts, the Florida Supreme Court, and the Supreme Court of the United States.
Thomasina dedicates her valuable legal skills to organizations in need of strategic and operational guidance to improve the quality of their legal representation and drive bottom-line revenue growth. Known for her exceptional leadership qualities, she works closely with clients to help strengthen and protect workplace frameworks within a legal context, advising on team performance, optimizing organizational structures, and upgrading reporting processes to accommodate the need for efficient business operations.
Prior to joining GrayRobinson, Thomasina served in successive legal management and pro bono director roles. Most notably, while at the Florida Statewide Guardian Ad Litem Office, she helped develop the "Defending Best Interests" initiative, which saved taxpayers millions of dollars by recruiting pro bono appellate attorneys to write briefs in termination of parental rights cases. The program was honored by Florida TaxWatch for efficiency in government. Thomasina regularly collaborates with GrayRobinson colleagues in government affairs and lobbying, labor and employment, and appellate practices to provide clients with the resources and relationships necessary for meaningful impact.