Jason L. Unger
Attorney At Law
---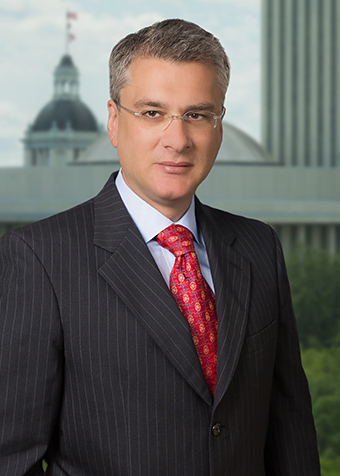 Tallahassee Managing Shareholder
Jason concentrates his practice in the areas of governmental affairs and administrative law matters, and regularly works with the executive branch agencies and the Florida Legislature on behalf of his clients. Jason has successfully defended cities, counties, sheriffs, school boards, and/or their insurers in the claim bill process.
Prior to joining GrayRobinson, Jason served as special counsel to the Speaker of the Florida House of Representatives. While at GrayRobinson, he represented George W. Bush and Richard Cheney in the 2000 presidential election contest, the Florida House of Representatives in the 2002 and 2012 redistricting cycles, the Republican Party of Florida, and members of the Florida Legislature in election law matters. In 2001, Jason was appointed by Governor Jeb Bush and U.S. Congressman E. Clay Shaw, Jr. to the Florida Federal Judicial Nominating Commission. In 2005, Governor Bush appointed Jason to the Florida Sports Foundation.
Jason served on the Florida Supreme Court Judicial Nominating Commission (JNC) during the Charlie Crist, Rick Scott, and Ron DeSantis gubernatorial administrations. Originally appointed to the Florida Supreme Court JNC by Governor Crist in 2008, he was subsequently reappointed by Governor Scott in 2011 and 2016. Jason served as the chair of the Florida Supreme Court JNC from 2009 to 2010 and from 2016 to 2019 during the Crist, Scott, and DeSantis gubernatorial administrations.