Guy S. Haggard, B.C.S.
Attorney At Law
---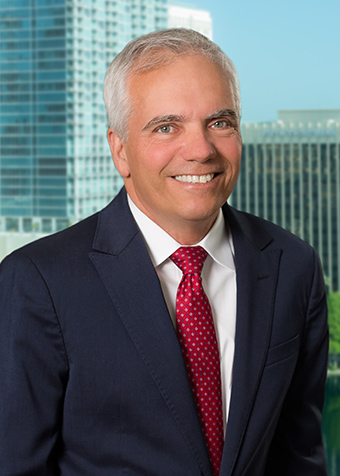 Shareholder
Guy represents and acts as general corporate counsel for developers, manufacturers, hotels, restaurants, aviation companies and other businesses. Guy has broad experience in all types of complex construction, commercial, real estate development and corporate transactions.
Guy has significant experience representing owners, management companies, developers, architects, engineers, and contractors. His work experience includes airports and aircraft, space launch facilities, cruise ships, hotels, arenas, convention centers, condominiums, underground utilities, public school buildings, college buildings, large water transmission pipelines, amusement and theme park rides and facilities, wastewater treatment plants, water treatment plants, hospitals, roads, golf courses, storm water designs, well fields, churches, and shopping malls.
Guy is board certified by The Florida Bar in Aviation Law. Guy is an instrument-rated private pilot and has been flying for over 35 years. He has a wide range of experience in representing aviation businesses and aircraft owners.