Thomas H. Loffredo
Attorney At Law
---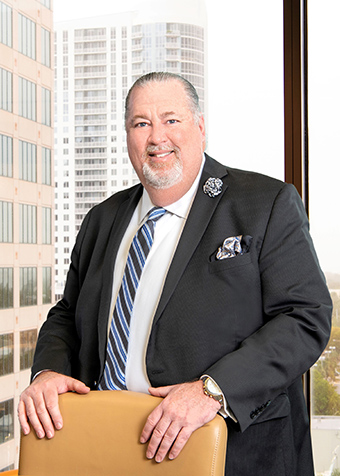 Fort Lauderdale Managing Shareholder
Tom is the managing shareholder of GrayRobinson's Fort Lauderdale office. He is a commercial litigator whose practice has a specific emphasis on labor and employment matters on behalf of management and corporate clients, banking and finance litigation, appellate practice and class-action litigation. Tom's labor and employment practice involves representation of clients in litigation and arbitrations, as well as before the Equal Employment Opportunity Commission and various state and local agencies, concerning matters arising under Title VII of the Civil Rights Act of 1964, the Age Discrimination in Employment Act, the Americans with Disabilities Act, the Fair Labor Standards Act, and other federal, state and local anti-discrimination and employment statutes as well as common-law claims. He represents employers in business tort claims and in enforcing noncompetition agreements. Tom advises clients on compliance with employment-related statutes and regulations and assists in the development and implementation of employment policies. He also represents management clients in matters before the National Labor Relations Board, in collective bargaining negotiations and in union organizing campaigns. He regularly represents clients on appeals in both state and federal courts.
Tom routinely represents financial institutions in their defense of mortgagee/servicer liability and false credit reporting claims at both the trial and appellate court levels.
Tom has successfully represented corporations in class actions seeking relief under the Americans with Disabilities Act, Title VII of the Civil Rights Act and the Federal Drivers Privacy Protection Act and in their defense against other consumer class actions. He also represents clients in their defense of common-law and statutory privacy and tort claims. Tom has also served as court-appointed receiver for corporations that were the subject of federal civil enforcement actions.
Tom is now a Circuit Certified Mediator, mediating labor and employment as well as commercial litigation matters.