Jennifer Higley Spath
Attorney At Law
---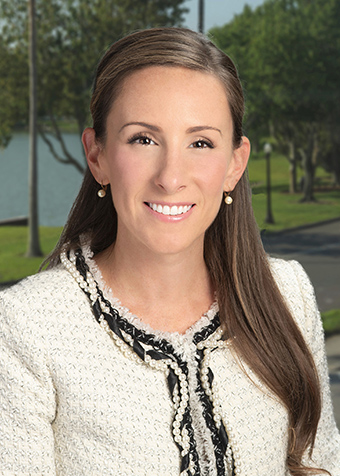 Senior Associate
T 863.284.2200
F 863.688.0310
Lakeland One Lake Morton Drive Lakeland, Florida 33801
Jennifer is a senior associate in the Lakeland office, focusing her practice on litigation. Jennifer has extensive experience as a trial attorney, having tried more than 50 jury trials to completion and handled hundreds of motions before the court.
Following her graduation from the Stetson University School of Law in 2010, she joined a boutique family law firm as an associate. Additionally, During her time as Assistant State Attorney, her cases ranged from home invasion robbery and drug trafficking, to DUI manslaughter and attempted murder. Her years spent as a trial attorney have helped mold her into a fierce advocate, a trait which she now uses to champion for her clients.
Following her work in the State Attorney's office, Jennifer served a public policy manager for child welfare where she took an active role in determining the impact of legislative and/or political activities at the federal, state, and/or local levels.