Brian H. Bieber
Attorney At Law
---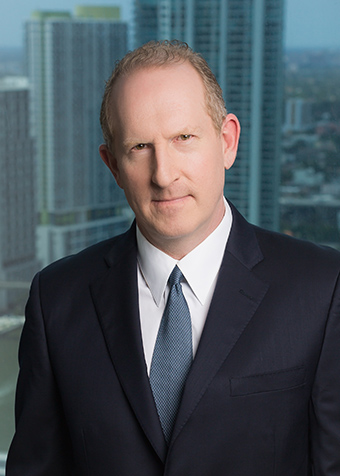 Shareholder
Global reputation as a force of aggressive defense against criminal and civil white-collar allegations. Counselor of choice for some of the nation's most recognized individuals and corporations.
Over a span of almost three decades, Brian Bieber has relentlessly dedicated himself to defending clients in criminal and white-collar cases throughout state and federal jurisdictions. His diverse clientele, both high-profile and extremely confidential, includes C-suite executives, prominent athletes, actors, entertainers, recording artists, high-ranking elected officials, government employees, and ordinary citizens accused of serious criminal conduct and facing lengthy prison sentences. He has represented publicly traded and privately held small, midsized, and multimillion-dollar corporations as well. His unrivaled defense practice extends beyond the United States borders, having represented client interests across the globe in Belgium, the U.S. and British Virgin Islands, Colombia, the Dominican Republic, Ecuador, England, France, Germany, Guatemala, Honduras, Italy, Iran, Kazakhstan, Lebanon, Luxembourg, Mexico, Peru, Spain, Syria, and Uruguay.
Brian's success resonates as he produces skillful resolutions, manages seismic reputational fallout, and intercepts disruptive media scrutiny, particularly in high-profile cases. He defends clients against allegations of a wide variety of criminal activity, including bank and bankruptcy fraud, cryptocurrency/non-fungible token (NFT) foreign exchange-related (FOREX) transactions, cybercrimes, environmental offenses, health care fraud, insurance fraud, mail fraud, mortgage irregularities, pharmaceutical misconduct, real estate improprieties, securities violations, tax evasion, wire fraud, and countless other violations. He has extensive experience with complex matters such as the Foreign Corrupt Practices Act (FCPA), money laundering, Racketeer Influenced and Corrupt Organizations Act (RICO) violations, regulatory issues (including those enforced by the U.S. Environmental Protection Agency and The Occupational Safety and Health Administration), Native American and Gaming laws, COVID-19-related fraud, the Paycheck Protection Program (PPP), Economic Injury Disaster Loans (EIDL), and the Coronavirus Aid, Relief, and Economic Security (CARES) Act. He also handles highly sensitive cases involving domestic violence, sexual assault, and other violent crimes.
Brian's prominence in and out of the courtroom has positioned him as a sought-after thought leader by national and international media outlets. He offers discerning analyses of headline-making cases, providing insight into the ever-changing landscape of criminal justice and complex, high-stakes issues. He is highly respected within the criminal defense bar; he has served as a member of the Board of Directors for the National Association of Criminal Defense Lawyers and is a current Vice President of the American Board of Criminal Lawyers.
Brian is admitted to The Florida Bar, the New York Bar, and the District of Columbia Bar. He is also admitted to practice before the U.S. Supreme Court and the 2nd, 3rd, 4th, 5th, 6th, 8th, 9th, and 11th Circuit Courts of Appeal.