Anastasia Protopapadakis
Attorney At Law
---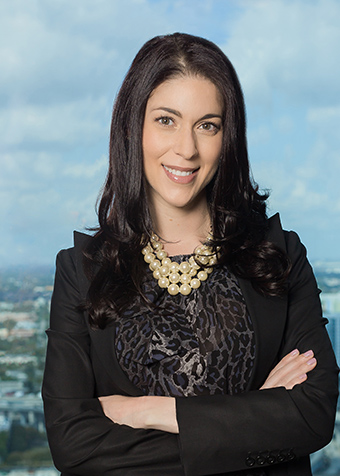 Shareholder
T 305.416.6880
F 305.416.6887
D 305.913.6786
Miami 333 SE 2nd Avenue Suite 3200 Miami, Florida 33131
T 954.761.8111
F 954.761.8112
Fort Lauderdale 401 East Las Olas Boulevard Suite 1000 Fort Lauderdale, Florida 33301
Relationship-driven litigator defending public and private sector clients in complex commercial and personal injury disputes and employment law concerns. Florida Supreme Court Certified Circuit Court Mediator.
Anastasia Protopapadakis represents public and private sector clients in commercial and personal injury disputes and employment litigation. She has defended numerous employment litigation matters under Title VII, Title II, and the Florida Civil Rights Act, as well as cases involving assault and battery, defamation, the Americans with Disabilities Act (ADA), sections 1981 and 1983, personal injury, and general torts. Known for her shrewd management-side expertise and pragmatic approach to controversial issues, she collaborates with clients operating across a range of dynamic sectors, including education, government, retail, hospitality, health care, and financial services, among others.
Informed by a rich background in municipal defense, Anastasia's portfolio has expanded to include long-time corporate clients who rely on her to manage complicated matters with an eye toward controlling outcomes and costs. She defends clients in both federal and state courts at the trial and appellate levels in cases involving employment law, civil rights law, the ADA, personal injury defense, and funeral and cemetery law. A versatile and creative counselor, she also serves clients as a Florida Supreme Court Certified Circuit Court Mediator and provides preventative counseling for clients to help minimize claims and avoid litigation.
Anastasia's employment law experience comprises the full range of claims defense, including race, sex, gender and gender identity, national origin, disability, religion, pregnancy, and other protected categories, as well as wage and hour, collective actions, and retaliation. She has developed a particular niche in defending ADA cases under both Title II and Title III involving physical access and newly emerging accessibility standards stemming from websites and mobile applications. She is frequently sought out as a thought leader by national media outlets for her analysis of accessibility and compliance issues and is the firm's subject matter expert on the topic.