Larry Cretul*
---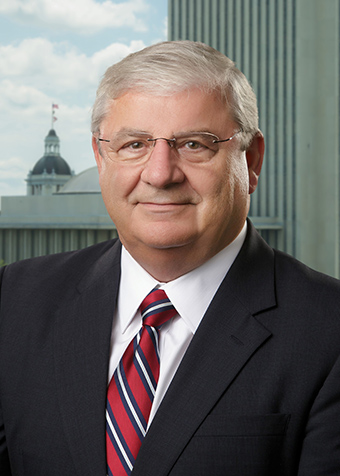 Senior Government Affairs Advisor
T 850.577.9090
F 850.577.3311
Tallahassee 301 South Bronough Street Suite 600 Tallahassee, Florida 32301
Larry began his career in public service in 1994 when he was elected to the Marion County Commission, where he served for eight years, including two years as chair. In 2002, he was elected to the Florida House of Representatives and was selected by his peers in 2009 to serve as Speaker of the House from 2009 to 2010.
During his legislative career, Larry had a significant impact on several of the state's top priorities, including health care reform, tort reform and workers compensation reform. He also championed many efforts to increase the efficiency and transparency of government and improve the state's economy through business-friendly reforms.
Outside of public office, Larry has been an active member and promoter of Florida's business community. He has owned and operated a small residential construction business and worked as a real estate broker.
Larry has lived in Florida since 1971 and is a Veteran of the U.S. Navy. He and his wife, Lana, of 44 years, live in Ocala and have two adult sons and two grandsons.
* Denotes non-attorney professional
Affiliations

Florida Chamber of Commerce

Board of Governors, Director
Political Director