Dean Cannon
Attorney At Law
---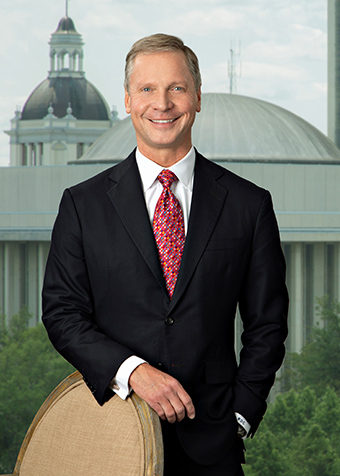 President and Chief Executive Officer
Chair of Government Affairs
T 850-577-9090
F 850-577-3311
Tallahassee 301 South Bronough Street Suite 600 Tallahassee, Florida 32301
A fifth-generation Floridian, Dean Cannon began his career as a lawyer in Orlando, practicing state and local government law since 1995. From the Panhandle to the Keys, he has represented sophisticated clients before local, regional and state government entities. He has also represented cities and counties and quasi-governmental authorities, as well as local governments on issues ranging from electric and wastewater utilities to land-use and administrative law.
Dean served in the Florida House of Representatives from 2004 until 2012. During his eight-year tenure, he played pivotal roles in property tax reform, growth management reform, health care and Medicaid reform, and major transportation infrastructure policy initiatives, among many others. He was selected by his peers to become Speaker of the House for the 2010 to 2012 term and is credited with leading the Florida House effectively during a time of great economic and political challenge.
Dean's legislative and executive branch lobbying experience includes representing private clients and local government entities on issues including transportation, education, health care, insurance and appropriations matters. He has also handled civil litigation, administrative law, and regulatory matters before the Division of Administrative Hearings, and appellate matters before district courts of appeal and the Florida Supreme Court.
Because of his background as a local government lawyer, Dean developed particular expertise lobbying on behalf of local governments, regional government entities, and local government-related associations. His first lobbying clients in the mid-1990s were municipalities in Central Florida, and after leaving the House of Representatives in 2012, he resumed his lobbying practice with an emphasis on representing local governments as part of his overall lobbying practice. He currently represents the cities of Orlando and West Palm Beach, Monroe County, the Florida Municipal Electric Association and the Central Florida Expressway, to name a few.