Christopher T. Dawson
Attorney At Law
---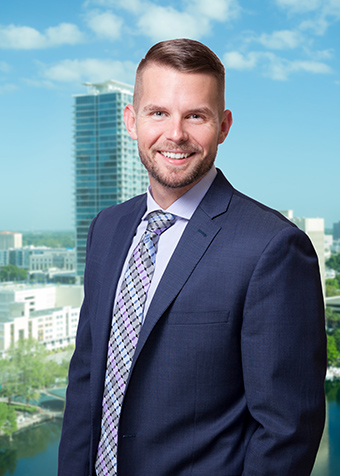 Shareholder/Government Affairs Advisor
Orlando/Tallahassee
T 407.843.8880
F 407.244.5690
Orlando 301 East Pine Street Suite 1400 Orlando, Florida 32801
T 850.577.9090
F 850.577.3311
Tallahassee 301 South Bronough Street Suite 600 Tallahassee, Florida 32301
Chris is an attorney and professional lobbyist in the firm's Orlando office licensed to practice law in both Florida and Alabama. He primarily focuses on lobbying and government relations for public and private sector clients at the executive and legislative levels of state government, as well as before political subdivisions of the state, including counties, cities, airport authorities, transportation authorities, port authorities, school districts, and water management districts. He is credentialed as a Designated Professional Lobbyist by the Florida Association of Professional Lobbyists. Chris also holds two degrees in civil engineering and has experience in construction litigation and design professional malpractice defense.
Chris is a sixth-generation Floridian. He was born in Pensacola, Florida, and raised in nearby Santa Rosa County. Chris graduated from Pace High School, where he served as student body president. Five years later, he received his undergraduate degree in civil engineering from the University of Florida. Upon graduation, he passed the fundamentals of engineering exam and received the designation of Engineer in Training (EIT) from the Florida Board of Professional Engineers.
In 2013, Chris graduated magna cum laude from the University of Alabama School of Law. He pursued a joint degree at UA, also obtaining his master's degree in civil engineering with a focus on construction methods and management. In spring 2012, he served as a legal intern in the D.C. office of Congressman Mario Diaz-Balart. Additionally, he was a summer associate in the Legal Services Bureau of the Alabama Department of Transportation. Chris also worked as a graduate assistant in the University of Alabama College of Engineering. Though a Gator at heart, he has occasionally been known to utter "Roll Tide!"