Richard M. Blau
Attorney At Law
---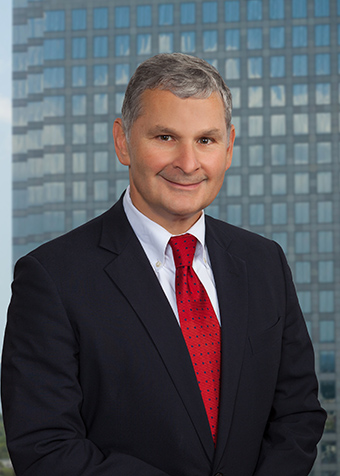 Regulated Products Section Chair
Richard presides over GrayRobinson's regulated products practice and oversees the firm's legal guidance, compliance, and support services for the alcohol beverage, cannabis, food, and tobacco products industries. Richard and his colleagues focus on the rules, regulations, and business practices that govern the marketing, sale, and consumption of distilled spirits, wine, beer and other licensed beverages.
As a trial lawyer with over 20 years of experience, Richard has litigated jury and bench trials in state and federal courts. In the area of alcohol beverage regulation, he successfully litigated on behalf of manufacturers, setting important precedents for the industry in Geary Distributing Co. v. All Brand Importers, Inc. (imposing constitutional limits on the application of a state beer franchise law) and in Jim Taylor Corp. v. Guinness Import Co. (defining "brand extension" under Florida law).
Richard works with all three tiers of the alcohol beverage industry. He has represented international importers and domestic manufacturers, statewide wholesaler trade groups and regional distributors, and retailers (including multistate restaurant and hotel chains) across the United States. Richard and the firm's Alcohol Industry Team service retail licensees in a variety of ways, including liquor, tobacco and lottery licensing; health and food service inspection compliance; responsible vendor and employee training; representation in administrative proceedings; and litigation/dispute resolution.
Richard also works closely with representatives of state and federal government, drafting administrative rules and proposed legislation – both on behalf of clients and at the request of regulators. For example, he prepared an administrative regulation and statutory amendment at the request of the Florida Division of Alcoholic Beverages and Tobacco, to codify the impact of a judicial decision that he successfully obtained on behalf of a client. He has testified before governmental bodies, such as the New York State Assembly, regarding alcohol laws and related issues. Richard counseled legislators of Hawaii on the effects of the U.S. Supreme Court's landmark decision in Granholm v. Heald and recently testified before legislative committees of both the Florida Senate and the House of Representatives regarding issues relating to the direct shipment of wine.
For over a decade, Richard annually has edited the nationwide Survey of Reported Judicial Decisions Addressing the 21st Amendment and Related Alcohol Laws for the American Bar Association and the National Conference of State Liquor Administrators. Since 1998, he also has authored the chapter "Beverage Alcohol Practice" for the annual Developments in Administrative Law and Regulatory Practice published by the American Bar Association. Other publications by Richard include a chapter titled "The Role of the Food and Beverage Attorney" for the anthology Best Practices for Alcohol Beverage, Food and Drug Law, which was published by Aspatore Books; an article co-authored with U.S. Sen. Connie Mack (R-Fla.) titled "The Need for Fair Play: Repealing the Federal Baseball Antitrust Exemption," which was published by the Florida Law Review of the University of Florida's College of Law; a paper, "The Competency and Credibility of Children as Witnesses," which was delivered to the World Conference on Police Psychology at the FBI Academy in Quantico, Virginia; and "Speedy Trial: Pre-accusation Delay, Post-accusation Delay, and the Speedy Trial Act of 1975," which was published in the Georgetown Law Journal. Articles related specifically to alcohol industry issues that Richard has authored are listed below.
Awarded the highest rating assigned by Martindale-Hubbell (AV), Richard devotes a substantial portion of his practice to trade regulation, litigation and dispute resolution involving the hospitality industry. He has industry-specific experience in the areas of administrative practice and regulatory compliance, advertising and promotional law, intellectual property rights, importation matters, supplier/distribution relations, and alcohol industry business practices. Richard's proficiency has been recognized by Chambers and Partners (Richard is ranked "Band 1" for Food and Beverage Law), as well as listed repeatedly and currently in peer-ranking publications such as Super Lawyers and Florida Trend's "Legal Elite."
Richard has achieved the following peer-related accolades for his legal work:
Chambers and Partners – nationally ranked as "Band 1" for Food and Beverage Law
Best Lawyers in America – listed for Food and Beverage Law
Martindale-Hubbell Law Directory – awarded the highest rating (AV)
The American Law Institute – elected member
The Academy of Hospitality Industry Attorneys – elected member

Super Lawyers – elected member