Rachael M. Crews
Attorney At Law
---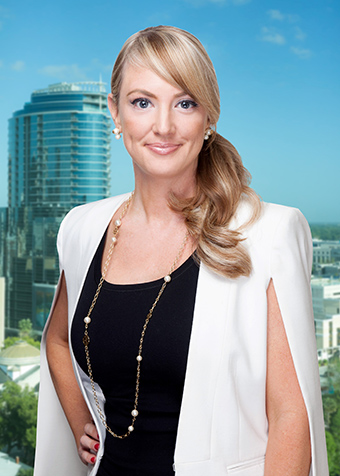 Shareholder
T 407.843.8880
F 407.244.5690
Orlando 301 East Pine Street Suite 1400 Orlando, Florida 32801
Rachael is a shareholder with the firm focusing on eminent domain and land use litigation matters, but she has broad experience in a variety of complex civil litigation matters. Not only is Rachael a highly skilled trial attorney, her exceptional writing skills make her a distinguished appellate attorney as well.
Rachael has worked on all types of complex eminent domain cases, representing both property and business owners as well as select condemning authorities on all types of properties throughout the state of Florida. Her eminent domain cases have included large and small residential properties, commercial properties, vacant properties, agricultural properties, gas stations, mining sites, shopping centers, developed communities and subdivisions, and many more. She has been lead counsel in numerous eminent domain and inverse condemnation proceedings, valuation trials, and Bert Harris actions. Below is a sampling of some of the land use and eminent domain matters Rachael has handled:
Road projects and acquisitions
Bridge projects and acquisitions
Whole-System Utility valuation trials
Pond sites and acquisitions
Rail sites and acquisitions
Mineral and mine valuations and acquisitions
Power line, water line, gas line, and other utility easements and acquisitions
Flooding cases
Airport and avigation easements
Vested Rights litigation
Writs of Certiorari and Prohibition
Comprehensive Plan and Chapter 163 litigation
Land Use Decision Challenges
Property Tax Challenges
Rachael has wide-ranging trial experience in both federal and state court and has successfully tried and defended numerous non-jury trials and evidentiary matters on behalf of her clients. As part of defending landowners against natural gas line acquisitions in federal court, she was chosen by eminent domain colleagues around the state and outside her firm, to take the lead in writing key briefs, which helped prompt federal court rulings allowing Florida property owners to recover their fees and costs in federal court. She was also second chair in two successful multi-million-dollar eminent domain jury trials.
Rachael has a love for the written word, and has developed a significant appellate practice. She has effectively handled a large number of appeals on behalf of both appellees and appellants in a broad range of matters including:
Eminent domain appeals
Land use appeals
Marital and family law appeals
Appeals involving high-profile athletes
Whistleblower appeals
Two of Rachael's cases resulted in written opinions establishing or clarifying new law in her clients' favor.