Mark N. Miller
Attorney At Law
---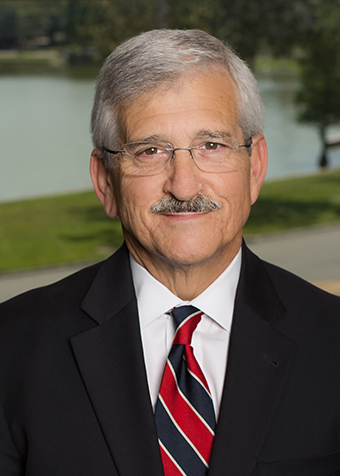 Of Counsel
T 863.284.2200
F 863.688.0310
D 863.284.2251
Lakeland One Lake Morton Drive Lakeland, Florida 33801
T 407.843.8880
F 407.244.5690
Orlando 301 East Pine Street Suite 1400 Orlando, Florida 32801
Veteran trial lawyer protecting and defending businesses and governments throughout Florida. Board Certified by The Florida Bar in Business Litigation.
Mark Miller represents businesses across Florida in complex commercial litigation. A polished and strategic advisor, he has defended hundreds of clients on an expansive range of issues and disputes involving labor and employment, trade secret, noncompete, unfair competition, and eminent domain, as well as individually in probate and trust litigation. Mark represents clients in both state and federal courts and has amassed extensive jury trial experience over the span of his forty-five year career. He works with clients operating in many dynamic Florida sectors, including construction, financial services, land use, real estate, and retail, among others.
In addition to his business litigation portfolio and private sector relationships, Mark has represented numerous governmental clients on issues ranging from sign code ordinances, annexation disputes, and utility and franchise issues to civil rights litigation. An exceptional communicator and zealous advocate, he is consistently recognized by clients and colleagues as a leading lawyer for his commercial litigation work. A natural collaborator, he frequently teams with GrayRobinson colleagues across the firm to provide outstanding client service and well-rounded representation.
Mark's depth and capability extend well beyond the courtroom into the various communities he serves in and around Central Florida. He has effectively served on numerous community boards, including the Lakeland Area Chamber of Commerce, the Learning Resource Center, Volunteers in Service to the Elderly, and the Lakeland Regional Medical Center Foundation. He was an elected member of the Lakeland Downtown Development Authority, counsel for and member of the executive committee of the Lakeland Area Chamber of Commerce, and chair of the Government Foundation of Lakeland Vision.