John J. Truitt
Attorney At Law
---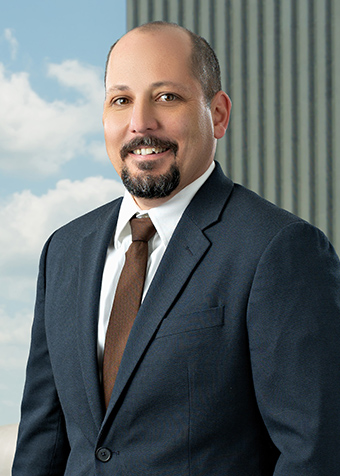 Shareholder
Agile and adaptable government lawyer known for extensive regulatory expertise in environmental, energy, and water issues. Former Deputy Secretary of Regulatory Programs for the Florida Department of Environmental Protection.
John Truitt works with business clients to address today's changing landscape of environmental regulatory challenges and compliance demands facing the public and private sectors. A Florida native with more than a decade of agency leadership experience, his unique skill set offers clients in-the-trenches insights and a cognoscente understanding of how emerging legal and policy issues affect successful commercial operations and market competitiveness. During his lengthy tenure with the Florida Department of Environmental Protection (DEP), John oversaw the implementation of environmental regulations and policy through four agency divisions, six district offices, the Office of Emergency Response, and the Florida Geological Survey. He was responsible for more than 1,000 employees and a budget of nearly $500 million.
John understands the need to balance enterprise priorities with innovation and creativity in managing environmental risks and liabilities. His DEP work informs his advisory approach in helping clients ensure consistent compliance, mitigate risk, and forecast sustainability concerns. John integrates relationships and resources to help clients overcome constraints involved in the administrative and permitting processes. Should compliance missteps occur, John is well-positioned to defend environmental litigation and guide proper remedial actions. He has experience in artfully engaging state agencies, industry stakeholders, and legislators across Florida.
Before joining GrayRobinson, John served as the longest-tenured Deputy Secretary for Regulatory Programs for the Florida Department of Environmental Protection. Previously, he served as DEP's Chief Advisor for Environmental and Regulatory Policy. He also served as a Chief Prosecuting Attorney and section manager at the Department of Health, a Chief Advisor to a Commissioner at the Public Service Commission, and a Chief Attorney at the Office of Public Counsel.