Deborah L. La Fleur, B.C.S.
Attorney At Law
---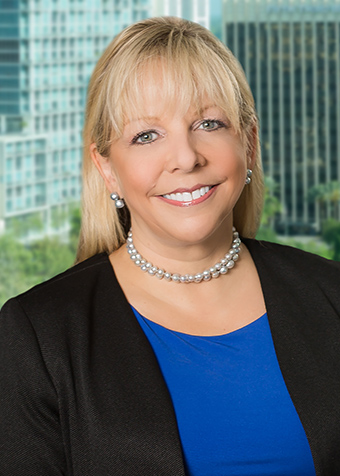 Shareholder
T 407.843.8880
F 407.244.5690
Orlando 301 East Pine Street Suite 1400 Orlando, Florida 32801
Deborah La Fleur is board certified in Labor and Employment Law by The Florida Bar and represents private and public sector employers in both labor and employment law matters. The majority of Deborah's background and experience is in advising and representing corporations, management, nonprofit entities, healthcare providers, and governmental entities. Deborah represents employers, in federal and state courts and in front of governmental agencies, in connection with all employment-related matters including but not limited to: discrimination; Fair Labor Standards Act (including collective actions); state wage and hour claims; Family and Medical Leave Act; the enforcement of restrictive covenants, such as covenants not to compete; Americans With Disabilities Act (including its employment and accessibility provisions, such as Title III of the ADA); constitutional claims; torts; whistleblower litigation; compliance with the Office of Federal Contract Compliance; labor-related issues, including but not limited to, preparation and interpretation of collective bargaining agreements, assisting employers during the union election process and defending against unfair practice charges; preparation of employment handbooks, contracts, and a variety of employment-related policies; and providing training on employment-related matters and workplace and public accommodation accessibility compliance. In addition, Deborah has experience in corporate matters, including the employment aspects of mergers and acquisitions and commercial litigation issues.
Deborah also represents employers in state and federal courts, investigations, and in defense of charges of discrimination before the U.S. Equal Employment Opportunity Commission, the Florida Commission on Human Relations, Florida's Division of Workers' Compensation, the U.S. Department of Labor and the Florida Public Employees Relations Commission.