Anastasia Protopapadakis
Attorney At Law
---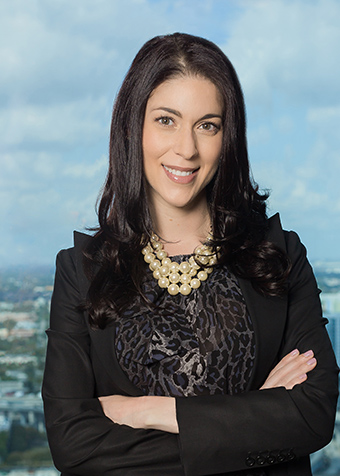 Shareholder
T 305.416.6880
F 305.416.6887
D 305.913.6786
Miami 333 SE 2nd Avenue Suite 3200 Miami, Florida 33131
T 954.761.8111
F 954.761.8112
Fort Lauderdale 401 East Las Olas Boulevard Suite 1000 Fort Lauderdale, Florida 33301
Anastasia is a shareholder in GrayRobinson's Miami and Fort Lauderdale law firm offices and currently practices in the areas of commercial litigation, funeral and cemetery law, civil rights law, local government/municipal defense, employment law, ADA/Title III defense, banking litigation and general tort litigation/personal injury defense. Anastasia has state and federal court experience in both the trial and appellate court levels. She is admitted to practice before the U.S. Appellate Court for the 11th Circuit; U.S. District Courts for the Southern, Middle, and Northern Districts of Florida; and all Florida trial and appellate courts. She is also admitted to practice in the District of Columbia.
For the first five years of her career, Anastasia's practice concentrated solely on municipal defense, defending cities and other municipalities in litigation matters in state, federal and appellate courts. She has defended numerous employment litigation matters, assault and battery cases, defamation cases, section 1981 and 1983 cases, trip/slip and fall cases, eminent domain and inverse condemnation cases and other general tort matters for municipalities. Anastasia has since expanded her practice to the private sector where she defends these same litigation matters for corporate clients. Anastasia also assists many corporate clients through the garnishment process, both in answering writs of garnishment and collecting on judgments through the writ of garnishment process.
Regarding her employment litigation experience, Anastasia has defended cases with allegations of race, age, gender, sex, pregnancy, religious and disability discrimination, harassment and/or retaliation claims brought under Title VII and/or the Florida Civil Rights Act, the Americans with Disabilities Act, the Family and Medical Leave Act and federal and state "whistleblower" statutes. She has also defended wage and hour claims brought under the Fair Labor Standards Act, including collective actions and retaliation.
Regarding her experience in defending ADA cases, she has defended corporate and public entities from both Title II and Title III claims. These cases include claims regarding barriers to physical access to physical locations by disabled individuals as well as claims regarding the accessibility of websites and mobile applications to visually impaired and hearing impaired individuals. Anastasia has written several articles regarding website accessibility and has been quoted on the subject by the Wall Street Journal.
In addition to her practice, Anastasia is a certified Florida Supreme Court circuit court mediator.