W. Scott Cole
Attorney At Law
---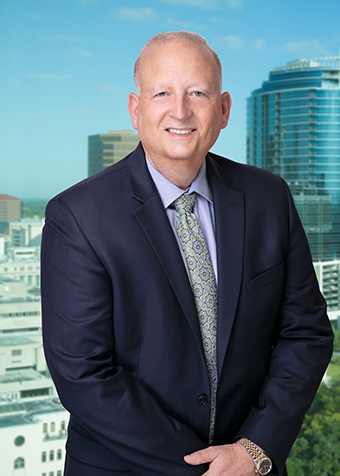 Shareholder
Higher Education Team Leader
Veteran higher education lawyer and consultant with decades of in-house experience. Former general counsel steeped in academy culture representing colleges and universities across Florida.
Scott Cole leads GrayRobinson's Higher Education Team. He has a unique and intimate understanding of the opportunities, challenges, and constraints facing higher education today, having served as general counsel for the University of Central Florida and associate general counsel for the University of Florida. Scott provides legal counsel and operational consulting for colleges and universities, as well as non-traditional and for-profit educational providers across Florida and nationwide. Notable client relationships include the University of South Florida, Florida Atlantic University, Florida State University, the University of Central Florida, and Eckerd College.
Scott works closely with key stakeholders on a wide variety of issues, including employment, business transactions, student affairs, policies and procedures, governance, and contracts. He understands the university milieu and collaborates regularly with presidents, leadership, administration, and governing boards. This deep cultural awareness of higher education professionals and their environment allows him to provide both strategic and preventative counsel in this continually evolving space. Scott supports clients in anticipating risk and guides them through emerging and complex issues, including industry consolidation, diversity and inclusion, revenue pressures, and collective bargaining. When issues do arise, Scott has extensive experience in the oversight and successful resolution of disputes and investigations from sexual harassment to student misconduct.
Mindful of avoiding a heavy hand, Scott takes a collaborative and consensus building approach to his work, helping clients make sound decisions, solve problems, and get back to the business at hand. His rich in-house experience includes transactional, regulatory, compliance, and governance issues, as well as issues involving athletics, due process and first amendment, construction, tax-exempt finance, health science campuses technology, Title IX alternative revenue sources, research, federal grants, and the many competing interests that intersect in large and diversified academic communities. Scott teams with GrayRobinson colleagues in the litigation, labor and employment, and corporate practices to round out client service offerings for large and multifaceted projects.