W. Campbell McLean
Attorney At Law
---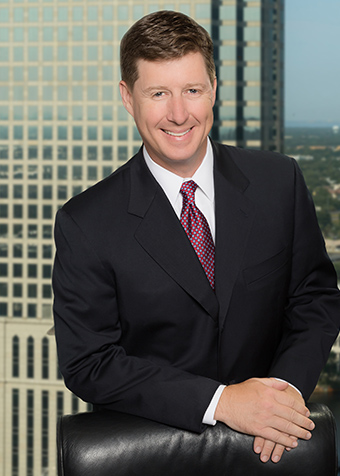 Shareholder
Campbell is a civil litigator and trial lawyer who concentrates his practice in the areas of eminent domain and real property. Since 1998, Campbell has been handling eminent domain cases for both property owners and select condemning authorities across the State of Florida. In 2005, Campbell established new law by becoming the first attorney in the State of Florida to have the Save Our Homes Cap declared to be a compensable property right when an entire homesteaded property is condemned. FDOT v. Lounders, No. 04-6624 (Fla. 13th Cir. Ct. Sep. 27, 2005). Since this ruling, the Save Our Homes law was amended to allow an owner to port a property's accrued tax benefit.
Campbell's property litigation background includes easement, boundary and title disputes, ad valorem property tax contests, real estate broker disputes, landlord/tenant litigation, quiet title actions, foreclosure, and land use litigation. He also has experience in a variety of property related areas including local government law, land use, environmental law, mitigation, banking, and real estate law. Additionally, Campbell is a member of the GrayRobinson governmental law practice group, and provides counsel to various governmental entities.
Before joining GrayRobinson in 2000, Campbell worked in the land use section of the Hillsborough County Attorney's Office for nearly two and a half years, focusing on eminent domain and land use litigation.