Ted C. Craig
Attorney At Law
---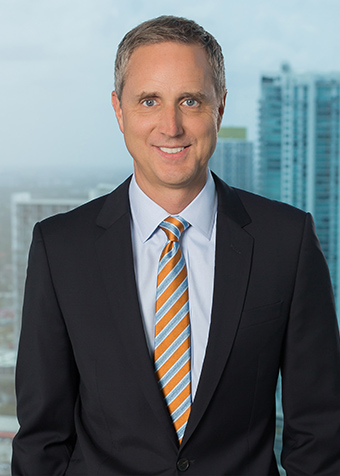 Shareholder
Chair, Class Action Defense
T 305.416.6880
F 305.416.6887
Miami 333 SE 2nd Avenue Suite 3200 Miami, Florida 33131
Business-first litigator defending multi-million dollar class actions and appeals. Focus on high-stakes labor and employment, intellectual property, and personal injury disputes.
Ted Craig has been defending clients in national class action lawsuits for more than twenty years. His work is centered on consumer class actions involving alleged deceptive and unfair business and sales practices such as product mislabeling, false advertising, and breach of warranty. In addition to his class action expertise, he also handles complex business disputes, copyright and trademark litigation, employment disputes, and personal injury matters. Clients include regional, national, and international companies operating across a range of sectors, as well as high-profile individuals. He recently represented multiple defendants in two federal class action lawsuits seeking over $200 million each in class-wide damages.
Ted represents clients in state and federal courts at both the trial and appellate court levels.
He has litigated and argued on appeal unique class action issues, including novel theories pertaining to the removal of class action lawsuits from state courts to federal courts pursuant to the Class Action Fairness Act. Ted collaborates with clients to minimize the burden of discovery and disclosure, and assuage the personal and professional stress that can accompany class actions. He understands the disruptive nature of these matters to both operational workflows and business reputation, and prioritizes direct communication and swift action as part of his standard approach.
An accomplished appellate attorney, Ted handles appeals of trial court and administrative rulings in state and federal courts. He has briefed and argued constitutional issues, class action certification questions, and a host of commercial liability disputes in the federal 11th Circuit Court of Appeals as well as the majority of Florida's appellate courts. He is frequently sought after by top-tier national and regional media for his insights and analysis of notable class action cases, rulings, and trends. He regularly teams with GrayRobinson colleagues in the corporate, labor and employment, and intellectual property practices to provide fulsome litigation support for clients.