Shari Gerson
Attorney At Law
---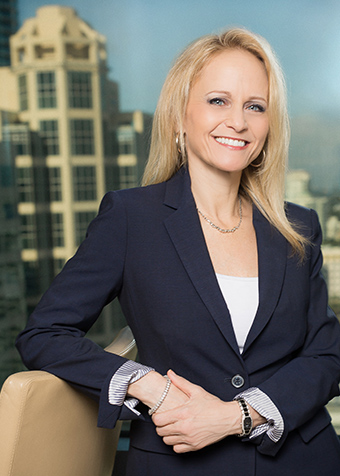 Shareholder
T 954.761.8111
F 954.761.8112
D 954.761.7484
Fort Lauderdale 401 East Las Olas Boulevard Suite 1000 Fort Lauderdale, Florida 33301
Trusted health care litigator defending managed care companies in ERISA, employee benefits, contract claims, and medical malpractice disputes. Certified as an arbitrator and mediator for the American Health Lawyers Association.
Shari Gerson represents health care clients in litigation arising from health and welfare benefit plans. Her practice is centered around ERISA litigation, non-ERISA employee benefits issues, individual policy matters, contract and claims disputes, and medical malpractice defense. Known for her deep sector expertise and encyclopedic grasp of health, life, and disability plans and procedures, Shari collaborates with managed care clients across the healthcare value chain, including insurance companies, health maintenance organizations, health provider organizations, and claims administrators.
A thoughtful and efficient counselor, Shari helps clients navigate the unique standards of review that govern ERISA claim disputes, also working to maximize subrogation and reimbursement rights. Her experience covers numerous sub-specialties, including behavioral health, dental, pharmacy, telemedicine, and vision, among others. Shari understands the language of medicine and enjoys long standing client relationships deepened by her expertise and continuity of care. Clients regard her as an industry insider, ever-mindful of the trends, decisions, and evolving jurisprudence impacting their business and the sector as a whole.
Shari also represents managed care companies in contract and claims disputes and has handled hundreds of participating and nonparticipating provider claims cases in state and federal courts and in arbitration. Her claims analysis experience includes CPT code billing issues, Medicare billing guidelines, Medicaid reimbursement, usual and customary charges, and various fraudulent billing issues. Shari also handles medical malpractice cases brought against managed care organizations involving liability, negligence, and benefits disputes. She frequently collaborates with GrayRobinson colleagues in the litigation and healthcare practices to offer the full complement of consultative counsel for managed care clients.