Michael D. Randolph
Attorney At Law
---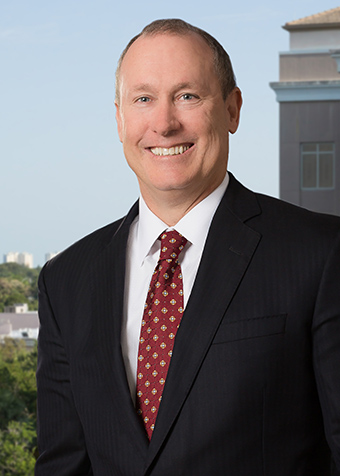 Fort Myers and Naples Managing Shareholder
T 239.340.7979
F 239.321.5334
D 239.552.4810
Fort Myers 1404 Dean Street Suite 300 Fort Myers, Florida 33901
T 239.598.3601
F 239.598.3164
Naples 3838 Tamiami Trail North Suite 410 Naples, Florida 34103 999 Vanderbilt Beach Road Suite 704 Naples, Florida 34108
Top ranked Florida construction lawyer helping clients navigate complex projects and disputes. Board certified by The Florida Bar in Construction Law.
Michael Randolph has been helping clients grow and protect their construction interests in Florida for more than twenty years. A veteran player in the state's dynamic and evolving real estate sector, his full service and multidimensional practice is focused squarely on client satisfaction and his integrated expertise ranges from project development, planning, and structuring to risk avoidance, complex litigation, and reputation management. Michael represents developers, contractors, public and private owners, designers, sureties, lenders, and other corporate entities throughout Florida.
The lifecycle of a construction project comprises myriad requirements, regulations, and risks. Michael works closely with clients to plan and respond to the ebb and flow of project challenges and demands with an eye toward helping projects get off the ground and seeing them all the way through approval to completion. In his daily practice, he supports clients with licensure and regulation, policies and procedures, design-build matters, contract drafting and negotiations, zoning, permitting, and surveying. He carefully listens to client needs and delivers relevant solutions every step of the way. When challenges arise and litigation becomes necessary, Michael relies on a deep foundation of sector knowledge and courtroom experience to guide the process and work toward efficient and positive outcomes. Known for his meticulous documentation and detailed work, clients trust him implicitly to advocate for their interests.
A natural problem solver and relationship builder, Michael serves as managing shareholder for the firm's Fort Myers and Naples offices. He collaborates frequently with GrayRobinson colleagues in the litigation, real estate, and construction practices to provide the fulsome representation for which his practice and the firm are known.