Kelly J.H. Garcia
Attorney At Law
---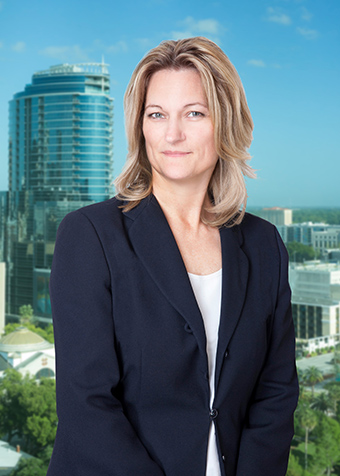 Shareholder
T 407.843.8880
F 407.244.5690
Orlando 301 East Pine Street Suite 1400 Orlando, Florida 32801
Experienced litigator working alongside clients to manage and resolve complex business disputes. Concentration in ERISA benefits matters and appeals in state and federal courts. Certified as a Circuit Civil Mediator for Florida Circuit and Federal District Courts.
Kelly Garcia brings decades of litigation experience to her collaborations with business owners and C-suite stakeholders throughout Florida. A dedicated advocate and passionate problem solver, she helps clients mitigate and resolve complex business issues through litigation and mediation. Her background as a federal law clerk serves as a strong foundation for her diverse and varied commercial litigation practice and informs her work in ERISA benefits matters and managed care disputes and appeals. She represents clients in state and federal courts and is a Certified Florida Circuit Court Civil Mediator. Kelly's clients include business owners, claim administrators, lenders, and developers.
Clients rely on Kelly for her wide-ranging experience with complex and multiparty business disputes. She handles conflicts involving breach of contract and security agreements, tortious interference, trade secrets, non-compete violations, shareholder and partner disputes, asset recovery, and loan repurchase obligations. In the ERISA context, Kelly defends plan and claim administrators in employee benefits and managed care disputes. She is particularly adept at identifying potential problems that may prolong and protract the litigation process and works cohesively with clients to develop effective strategies and cost-saving solutions.
As a complement to her client work, Kelly is a sought-after thought leader in the professional legal community and an advocate for advancing women's leadership in the law. She has served as a guardian ad litem, vice chair of the Federal Court Practice Committee, co-chair of the FCPC pro bono committee, and as a former member of the Ninth Judicial Circuit Pro Bono Committee. She also served as board president of the Orlando Chapter of the Federal Bar Association. She collaborates regularly with GrayRobinson colleagues across practice lines to help further client and community initiatives.