Gary M. Carman
Attorney At Law
---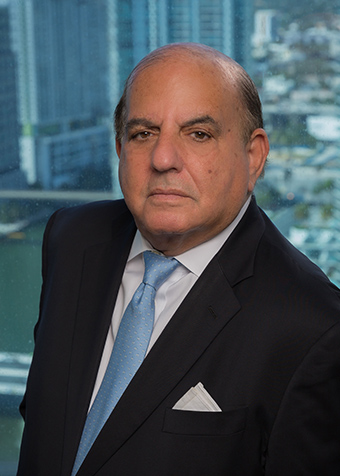 Shareholder
Commercial litigator and strategic counselor helping businesses and individuals navigate complex negotiations and disputes. Trusted counselor with common sense approach to sustainable growth, problem solving, and risk avoidance.
Gary Carman provides comprehensive and wide-ranging commercial litigation counsel to clients throughout Florida and internationally. An experienced negotiator and litigator, he represents both individuals and corporate clients in complex business disputes involving contracts and agreements, financing and workouts, licensing and credentialing, intellectual property, and environmental issues. The scope of his experience spans an array of sectors, including banking, real estate, government, hospitality, senior living, and health care, among others. Notable clients include Hyatt Hotels, Bank United, and FTI Consulting. He also serves as special counsel for numerous local governments across the state.
Known for his business-minded and common sense approach, Gary is dedicated to the pursuit of efficient and effective dispute resolution, offering creative advice from every angle. He also provides preventative counseling and litigation avoidance strategies for businesses looking to improve day-to-day operational practices and processes. When litigation is the best path forward, Gary is a tenacious advocate with many decades of courtroom experience. He works extensively with allied professionals in the financial and accounting industries, when necessary, to build talented client teams and bolster positive outcomes.
A life-long learner, Gary is an inquisitive lawyer, always seeking better ways to understand his clients and their challenges. In the spirit of mutual respect and collaboration, he teams regularly with GrayRobinson colleagues in the appellate, banking and finance, corporate, environmental, and real estate practices to deliver well-rounded solutions for clients in a variety of business and industry settings. As a complement to his commitment to clients, Gary is fully embedded in the community, serving in numerous contributive roles as a thought leader and advisor.