Frederick S. Schrils
Attorney At Law
---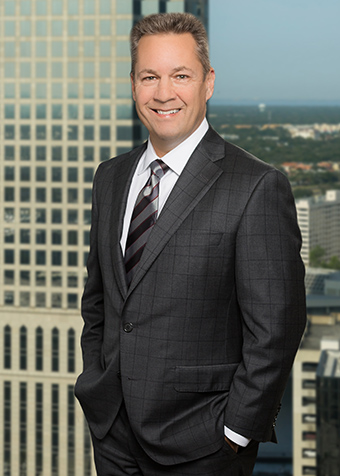 Tampa Managing Shareholder
Highly skilled financial services lawyer representing banks and securities industry clients throughout the U.S. Known for client service focus, rigid attention to detail, and deep experience handling complex securities litigation, arbitration, and regulatory matters.
An accomplished financial services industry litigator and counselor, Frederick Schrils leads GrayRobinson's Securities Litigation, Arbitration, and Regulatory Team and serves as managing shareholder of the firm's Tampa office. Frederick is a meticulous and intuitive strategist who helps securities and financial services industry clients navigate complex issues and disputes, mitigate risk, and negotiate positive outcomes in litigation, arbitration, and regulatory proceedings. Frederick also counsels securities industry clients in connection with employment-related matters, as well as investigations, and administrative actions initiated by state, federal, and self-regulatory agencies and organizations.
Frederick has built a nationwide reputation for his skill and expertise in this highly specialized area of law, spending more than three decades representing banks, broker-dealers, registered representatives, investment advisors, and financial planners in state and federal courts, as well as in arbitration proceedings administered by a wide variety of arbitration organizations, including the Financial Industry Regulatory Authority (FINRA), the American Arbitration Association (and its International Center for Dispute Resolution), and Judicial Arbitration and Mediation Services, Inc. (JAMS).
Frederick works to understand and anticipate client needs and responsibilities. His attention to detail enables him to assimilate and recall vast amounts of information necessary to investigate, understand, and defend against complex claims. He is also an accomplished writer and teacher, having authored several articles involving the securities industry, presented at numerous regional and national securities industry conferences, trained securities arbitrators in conjunction with various arbitrator training programs, and taught a Securities Arbitration course as an Adjunct Professor at Stetson University College of Law.