Eric Yesner
Attorney At Law
---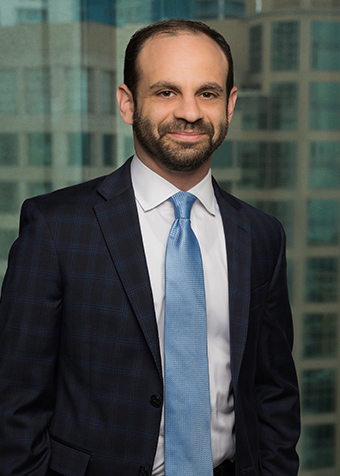 Senior Associate
T 954.761.8111
F 954.761.8112
D 954.761.7493
Fort Lauderdale 401 East Las Olas Boulevard Suite 1000 Fort Lauderdale, Florida 33301
Big-picture strategist with deep roots in Florida law and politics. Working with private clients and government entities in appeals and litigation.
Eric Yesner focuses his practice on appellate and litigation matters in both state and federal court. He has experience working through civil appeals from filing the notice of appeal through to conclusion. He has extensive experience in trial support, including drafting and arguing dispositive and evidentiary motions in trial courts, and devotes a large part of his practice to ERISA and healthcare litigation, focusing on the full range of employee benefits litigation and other healthcare matters.
Prior to entering private practice, Eric served as a judicial law clerk for the Honorable Barbara Lagoa at the U.S. Court of Appeals for the Eleventh Circuit, the Honorable Raag Singhal at the U.S. District Court for the Southern District of Florida, and the Honorable Jeffrey T. Kuntz at Florida's Fourth District Court of Appeal. Eric has provided direct support and counsel to judges on legal determination, opinions, and orders, and has researched and analyzed nearly 300 appeals, motions, and other original proceedings in both state and federal trial and appellate courts.
Eric was appointed by Governor Ron DeSantis to serve on the Fourth District Court of Appeal Judicial Nominating Commission in July 2020.