Elizabeth A. DeConti
Attorney At Law
---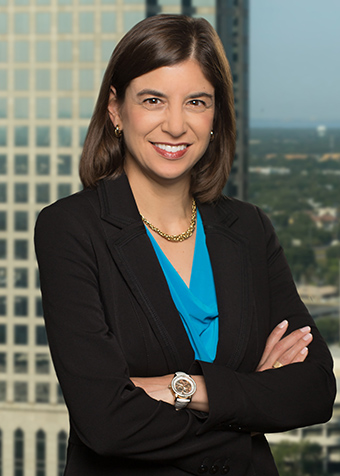 Regulated Products Deputy Section Chair
Renowned alcohol beverage and food lawyer representing clients both nationally and internationally. Sought after for core sector strengths in litigation, regulatory compliance, and promotional issues.
Elizabeth DeConti serves as a trusted advisor to clients in the ever-evolving alcohol beverage and food sectors. For more than 25 years, she has helped clients navigate all aspects of alcohol beverage and food law regulation, licensing, compliance, and promotion. Representing clients in front of state and federal courts and administrative agencies, Elizabeth's expertise is centered on the rules, regulations, trends, and business best practices governing the marketing, sale, and consumption of malt beverages, wine, distilled spirits, and other regulated products. Her clients include major alcohol suppliers, wholesalers, national chain retailers, marketing companies, and other members of the hospitality industry.
Elizabeth's litigation work for alcohol and food industry members includes complex commercial disputes, franchise, administrative law, and intellectual property matters. Her sector-specific litigation experience strengthens her ability to create clear, concise, and protective contracts related to advertising, distribution, importation, and related industry issues. In addition to her litigation services, Elizabeth has built a national reputation alongside clients in the area of alcohol-focused advertising and promotions, with a particular expertise in regulatory compliance issues associated with software development and digital and social media. She is a sought after advisor on the intersection of state and federal alcohol regulations and Federal Trade Commission regulations involving sweepstakes, contests, and other games. Elizabeth also manages large-scale liquor license transactions for the firm's supplier and retailer clients.
A worldly and seasoned advisor, Elizabeth is fluent in French and Italian and advises European clients on international and domestic matters. Her international experience includes negotiation, sale, and purchase of Italian wineries, liaising with Italian law firms on litigation matters pending in Italy and the United States, representation of several German breweries, and advising and counseling foreign entities seeking to export products from Western Europe into the U.S. She frequently teams with GrayRobinson colleagues in the corporate, tax, and intellectual property practices to provide comprehensive advisory services for alcohol beverage and food law clients.