Bryan J. Yarnell
Attorney At Law
---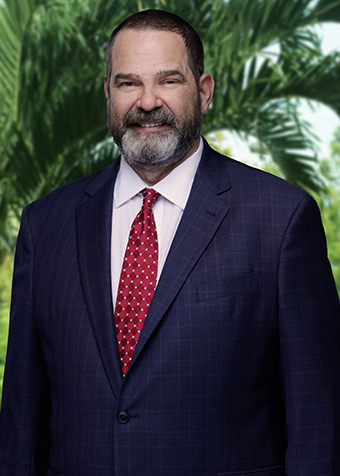 Of Counsel
Accomplished and trusted commercial litigator with over 25 years of trial experience. Brings a rich diversity of experience marked by a proven commitment to excellence.
Bryan Yarnell is a skillful attorney with a distinct and impressive commercial litigation and construction sector practice. His representation includes drafting operating agreements, construction contracts, and various transactional matters, providing crucial support to construction and developer companies across the state. His practice is compounded by impressive results in the courtroom, where he brings deep knowledge and experience in general litigation, including commercial and construction disputes and precedent-setting appellate work in Florida and the U.S. 11th Circuit.
Demonstrating proven versatility, Bryan has served in various legal roles, including as outside general counsel for a publicly traded oil company, where he provided guidance on SEC compliance and contract matters, and as counsel to a closely held treatment center, addressing complex healthcare and business-related issues.
In addition to his legal accomplishments, Bryan has a distinguished military background, having served in the U.S. Air Force Reserve, the Louisiana Army National Guard, and as an Officer in the U.S. Navy, where he taught Nuclear Physics at the Naval Nuclear Power School in Orlando, Florida. These impressive credentials allow Bryan to regularly draw on his engineering background to provide valuable and distinctive legal counsel to his clients.