Kirk Pepper*
---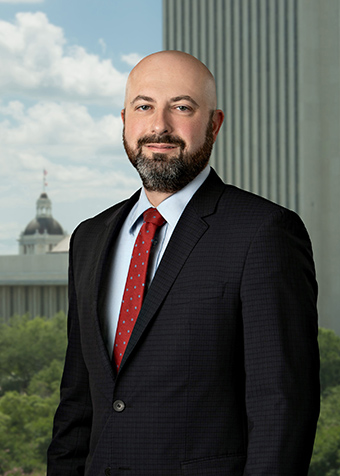 Senior Government Affairs Advisor
T 850.577.9090
F 850.577.3311
Tallahassee 301 South Bronough Street Suite 600 Tallahassee, Florida 32301
Kirk's political career covers a spectrum that is unmatched by most professionals. Over the last decade-plus, he has worked to elect candidates and support elected officials in seven states throughout the Southeast, spending the last eleven years in Florida.
Kirk has worked to elect officials ranging from City Council and Mayor to U.S. Congress and President of the United States. He has worked to re-elect the President in roles both inside the national campaign headquarters and, ultimately, heading the Republican National Committee's efforts on behalf of the President in the State of Missouri. In 2004, Kirk was instrumental in the President carrying the State of Missouri, along with re-electing a U.S. Senator and electing a new Governor.
Since 2005, Kirk has played senior roles, serving as a manager, a confidant, a policy advisor and a strategist in Florida politics, electing Governors, members of the Cabinet and Legislative leaders along the way. He has worked at the highest levels in Florida within the state political party structure, on statewide campaigns, as a consultant and inside the Capitol. This has given him a unique insight into the inner workings of the halls of power in Florida, along with unparalleled relationships with decision makers throughout state government.
* Denotes non-attorney professional
Education

University of Southern Mississippi, B.S. (2001)