Kim McDougal*
---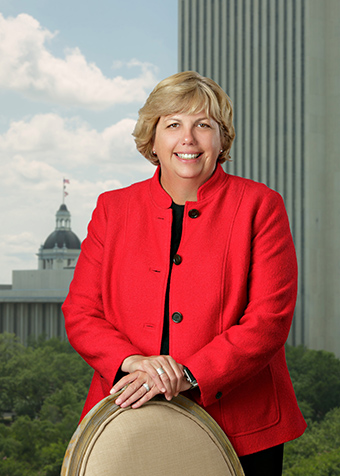 Senior Government Affairs Advisor
T 850.577.9090
F 850.577.3311
Tallahassee 301 South Bronough Street Suite 600 Tallahassee, Florida 32301
Go-to education lobbyist committed to creating lasting impact and meaningful change in the lives of students and people with disabilities. Known throughout Florida for nearly three decades of servant leadership within the executive and legislative branches.
Kim McDougal, Ph.D. is regarded by clients and colleagues alike as one of the top education lobbyists and consultants in Florida. She collaborates with state and local governments, nonprofit organizations, industry associations, and major corporations adjacent to the education sector in the areas of funding and appropriations, legislative advancement, and business development. Her immersive career and decades of changemaking experience covers the spectrum of K-20 education, as well as community human services and the critical funding that supports vital programs and offerings. Notable client relationships include several school districts, universities and colleges, and state association groups.
A loyal and passionate advocate, Kim helps clients navigate the state budget development, review, and recommendation process. She works to raise awareness, amplify voice, and advocate for appropriations and policy that serve immediate client needs and long-term objectives. Her valuable dual perspective and insider knowledge provide the foundation for long-standing client relationships built on trust and mutual understanding. Grounded by more than thirty years of experience in the education field, she helps create possibilities, cultivate conditions for growth, and build resilience to change - bill by bill, budget by budget, line item by line item.
Kim collaborates frequently with her colleagues in the government affairs and lobbying practice to deliver the diverse expertise necessary for meaningful client engagements. In addition to her lobbying and consulting endeavors, Kim is guided to serve the community in which she and her clients operate, honoring the known-for tradition of service at GrayRobinson.
Prior to joining GrayRobinson, Kim served as chief of staff to Florida Governor Rick Scott, where she was responsible for directly serving and advising the Governor on issues pertaining to 100,000+ executive branch employees and administering an $83 billion state budget. She also served as Governor Scott's deputy chief of staff, legislative affairs director, education policy coordinator, and as policy advisor during his successful re-election campaign. Kim has served as a senior advisor or in a leadership role for many of Florida's Commissioners of Education, including Florida's first appointed Commissioner Jim Horne. She also served in several roles under the Governor Jeb Bush Administration within the Executive Office of the Governor, including education policy coordinator in the Office of Policy and Budget.
* Denotes non-attorney professional