Richard M. Blau
Attorney At Law
---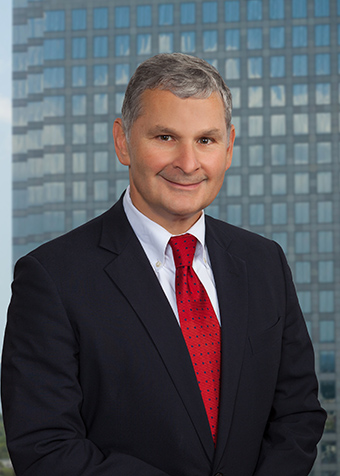 Shareholder
Richard Blau is the chair of GrayRobinson's alcohol beverage and food law department and presides over the firm's food law team. Richard and his colleagues focus on the rules, regulations, and business practices that govern the production and processing, importation, marketing, distribution, sale, and consumption of food products as well as beverages, including distilled spirits, wine, beer, and other licensed beverages.
Richard works with all levels of the food industry. He has represented international importers and domestic manufacturers, statewide wholesaler trade groups and regional distributors, and retailers (including multistate restaurant and grocery store chains) across the United States.
As a trial lawyer with over twenty years of experience, Richard has litigated jury and bench trials in state and federal courts. In the area of Alcohol Beverage regulation, Richard successfully litigated on behalf of manufacturers, setting important precedents for the industry in Geary Distributing Company v. All Brand Importers, Inc., (imposing constitutional limits on the application of a state beer franchise law) and in Jim Taylor Corporation v. Guinness Import Company (defining "brand extension" under Florida law). In the area of food law, Richard recently represented Hormel Foods Corporation in Kuenzig v. Kraft Foods, Inc. and Hormel Food Corporation (successful defense against a misleading labeling case brought in federal court by a plaintiff seeking class action status).
In the area of food regulation, Richard and the Food Law Team represent clients before federal departments and agencies such as the US Department of Agriculture (e.g., successfully handling a voluntary recall of over 24 million pounds of adulterated meat without incurring an administrative penalty), the US Food & Drug Administration (e.g., protecting the rights of a livestock medicated feed producer to market its products), and US Customs and Border Protection (securing the release of Customs-quarantined food shipments for importers). They also work with suppliers and national retailers on marketing and advertising campaigns for regulated food products such as dairy and alcohol.
At the state level, Richard's experience includes assisting food producers and distributors on a broad range of regulatory compliance matters. Examples include conformance with product-specific marketing orders, negotiating the vagaries of distribution and trucking laws, and assuring proper record-keeping in accordance with all regulatory requirements. Richard also has participated in numerous proactive food law initiatives, such as marketing produce to state and local school systems, as well as addressing the legality of labeling food products with respect to GMO content.
For over a decade, Richard annually has edited the nationwide Survey of Reported Judicial Decisions Addressing the 21st Amendment and Related Alcohol Laws for the American Bar Association and the National Conference of State Liquor Administrators. Since 1998, he also has authored the chapter "Beverage Alcohol Practice" for the annual Developments in Administrative Law and Regulatory Practice published by the American Bar Association. Other publications by Richard include a chapter entitled "The Role of the Food and Beverage Attorney," for the anthology Best Practices for Alcohol Beverage, Food and Drug Law (2006).
Richard has achieved the following peer-related accolades for his legal work:
Chambers and Partners - Nationally ranked as "Band 1" for Food and Beverage Law;
Best Lawyers in America - Nationally listed for Food and Beverage Law;
Martindale-Hubbell Law Directory - Awarded the highest rating (AV);
The American Law Institute - Elected member;
The Academy of Hospitality Industry Attorneys - Elected member; and
Super Lawyers - Elected member.