Scott L. Cagan
Attorney At Law
---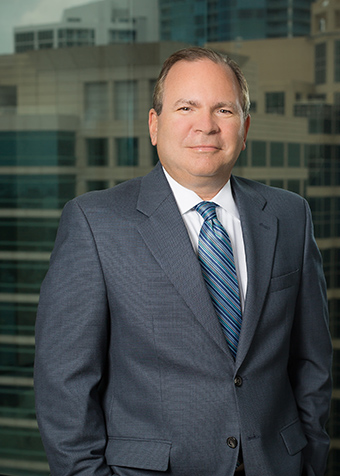 Shareholder
T 954.761.8111
F 954.761.8112
D 954.761.7517
Fort Lauderdale 401 East Las Olas Boulevard Suite 1000 Fort Lauderdale, Florida 33301
AV-rated by Martindale-Hubbell, Scott is a business litigator, with a focus on shareholder disputes, including shareholder derivative actions, disputes between members of limited liability companies, including member derivative actions, and partnership disputes. Scott also has substantial experience representing clients in employment disputes, including claims involving non-competition and non-solicitation agreements, claims arising under Florida's Uniform Trade Secrets Act and unfair competition law, and disputes arising under Florida's Deceptive and Unfair Trade Practices Act. Scott frequently represents clients at injunction hearings and trials in disputes involving non-compete, non-solicitation, and confidentiality obligations and other restrictive covenants.
Scott also maintains a construction litigation practice, which includes representation of owners of nationwide luxury hotels and resorts.
In addition, Scott represents clients in a variety of contract disputes, Uniform Commercial Code disputes, healthcare litigation, commercial real estate cases, and director and officer liability matters. He also has extensive experience in a wide range of banking litigation, including defending a variety of lender liability claims. He represents national financial institutions in federal and state courts, at both the trial and appellate levels. Other prominent law firms regularly consult and retain Scott to represent their own firms in their litigation and business matters. Scott regularly counsels clients on recommended measures to help avert litigation, including contract drafting and reviews.
Scott's practice includes representation of prominent musicians, including one who received Grammy Award nominations; a professional sport franchise; and former professional athletes.
Scott practices in both federal and state courts, including in Fort Lauderdale, Miami, West Palm Beach, Naples, Tampa, Orlando, and Jacksonville as well as throughout the United States, and has represented clients in numerous courts, including the U.S. Courts of Appeal for the 2nd, 8th and 11th Circuits, and in arbitrations.
Scott was recognized in the 2007 through 2022 editions of Florida Super Lawyers as one of the top 5 percent of practicing attorneys in the state, for his accomplishments in the labor and employment fields. He was also listed in the 2007, 2009-2013 and 2016 editions of Florida Trend's "Legal Elite," awarded to the top 2 percent of practicing attorneys in the state, for his achievements in the commercial litigation field. In 2012, he was named one of the "Top 100 Miami Attorneys" by Florida Super Lawyers.
Scott served as judicial clerk to the late Honorable Lenore C. Nesbitt, United States District Judge for the Southern District of Florida, from 1988 to 1990. He is a member of the Florida, New York, and New Jersey bars.
Scott has published numerous articles on a variety of topics, including federal court practice and banking law. Some of his articles have been cited in published decisions by U.S. district courts and U.S. courts of appeal. He is an editor of The Florida Bar publication Florida Civil Practice Before Trial (11th ed, 2014) (Chapter 5, "Choice of Remedy"), and was the consulting author and lead editor of a two-volume publication titled Judgments in Federal Court by West Publishing, which provides guidance to practitioners on a variety of substantive and procedural issues encountered in federal court. Scott speaks at seminars on a range of topics involving the federal rules of civil procedure, the local rules of the Florida federal courts, banking matters, and labor and employment issues.