William "Billy" Dove
Attorney At Law
---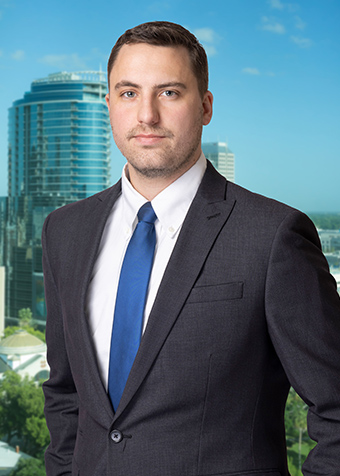 Associate
Property rights advocate who is well versed in legislative and regulatory processes related to eminent domain.
Billy focuses his practice in eminent domain and property rights matters. He leverages significant experience working in the federal government on matters involving energy and natural resource development, infrastructure, and regulatory compliance to effectively resolve eminent domain matters for his clients.
Prior to joining GrayRobinson, Billy served as an Expert Consultant at the Federal Permitting Improvement Steering Council, an independent federal agency tasked with increasing coordination, visibility, and predictability in the environmental review process for major infrastructure projects.
In 2017 Billy joined the United States Department of the Interior (DOI) where he was appointed to serve as a Special Assistant to the Assistant Secretary for Land and Minerals Management. He was later appointed to serve as Senior Advisor to the Director of the U.S. Fish and Wildlife Service and as Senior Advisor to the Deputy Secretary of the Interior. In these roles he participated in the review of regulations and environmental analyses related to energy and natural resource development, wildlife conservation, and land management.
Billy began his career as a Legislative Aide in the U.S. House of Representatives where he supported a broad policy portfolio including labor, regulations, and economic issues.