Sydney M. Feldman
Attorney At Law
---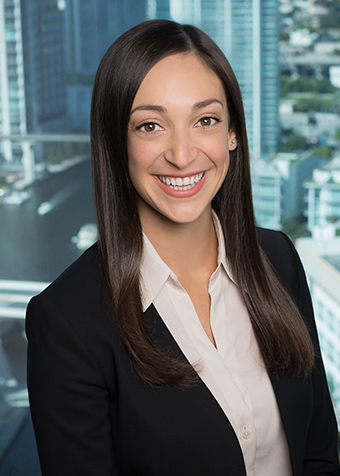 Associate
Dedicated and meticulous attorney with a focus on civil appeals and trial support matters.
Sydney focuses her practice on civil appeals and trial support at the state and federal level. She has experience preparing complex motions for summary judgment, motions in limine, and appellate briefs requiring extensive research, writing, and analysis in a wide variety of areas, including commercial and business disputes, maritime, healthcare, products liability, and negligence.
Prior to joining the firm, Sydney served as a Judicial Extern for the Honorable Robin S. Rosenbaum at the United States Court of Appeals for the Eleventh Circuit, and as a Judicial Intern for The Honorable William C. Turnoff, Magistrate Judge at the United States District Court for the Southern District of Florida.