Shari Gerson
Attorney At Law
---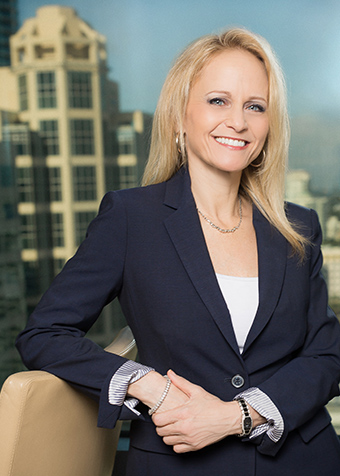 Shareholder
T 954-761-8111
F 954-761-8112
D 954-761-7484
Fort Lauderdale 401 East Las Olas Blvd. Suite 1000 Fort Lauderdale, Florida 33301
Shari is a shareholder in GrayRobinson's Fort Lauderdale office. She is AV® rated by Martindale-Hubbell and practices ERISA litigation, including health, life, disability benefits. She also represents insurance companies on non-ERISA employee benefits cases and individual policies of health, life and disability insurance. She is knowledgeable of plan procedures and frequently counsels clients on how to maximize their subrogation and reimbursement rights under ERISA.
In addition to her ERISA practice, Shari also represents managed care companies in multimillion-dollar contract and claims disputes and has handled hundreds of participating and nonparticipating provider claims cases in state and federal courts and in arbitration. These nonparticipating provider claims include cases involving CPT code billing issues, Medicare billing guidelines, Medicaid reimbursement, usual and customary charges, and various fraudulent billing issues. Shari also counsels third party administrators involving disputes with self-funded customers.
Her practice also involves medical malpractice defense and cases brought against managed care organizations based on various theories of liability such as vicarious liability, negligent credentialing, nondelegable duty and direct negligence for utilization management functions of case management and concurrent review as well as member disputes over medical benefits, premiums, continuation coverage pursuant to COBRA, conversion policies and rescission actions. Shari drafts and revises various types of contracts for managed care clients, both for regular business purposes to be used as a template and for specific, unique purposes that require customized agreements.
Shari is also certified as an arbitrator and mediator for the American Health Lawyers Association.