Sandra G. Sheets
Attorney At Law
---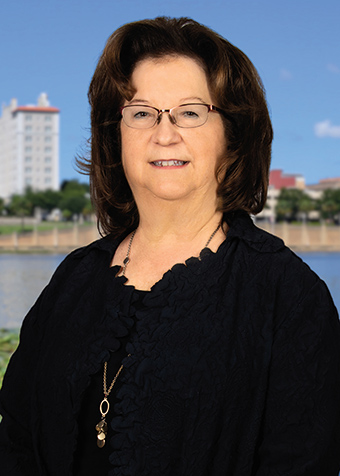 Private Client Services Deputy Chair
Lakeland Managing Shareholder
Trusted advisor supporting private clients in minimizing exposure, preserving wealth, and protecting their families. Passionate about building strong relationships and demonstrating value for clients.
Sandra Sheets is dedicated to the practice of estate and tax planning for high-net-worth individuals and families throughout Florida. Her expertise includes estate and trust planning and probate and trust administration, family office structuring, wealth protection, and business succession planning, as well as other estate planning related issues. She also handles dispute resolution matters involving probate, fiduciaries, and beneficiaries. Sandy is well-versed in a diverse array of planning techniques, and works to customize her offerings and advice to address the unique needs of each family and their particular stage of life. A strategic and forward-thinking advisor, she is focused on shepherding the transfer of wealth for generations to come, with an emphasis on asset and tax protection.
Sandra enjoys close-knit and multigenerational rapport with many of her clients. She works in concert with adjacent advisors that include CPAs, financial advisors, and insurance professionals to provide holistic counsel and collaborative support of client goals and objectives. For families and individuals newer to the estate planning process, she considers herself a mentor and confidant. She meets clients where they are and helps them understand the intricacies and nuances of wealth planning surrounding retirement, tax, legacy, health care, and business planning. A lifelong learner herself, she is also attuned to the increasingly important role of technology in estate planning, from geographic reach to assisting clients with self-directed plans and endeavors.
Known for her warmth and experience, Sandra frequently collaborates with lawyers in communities across Florida, as well as GrayRobinson colleagues in the corporate, labor and employment, marital and family law, intellectual property, and real estate practice areas, bringing the firm's robust resources to bear when necessary on complex issues and long-range planning for clients.