Ryan E. Matthews
Attorney At Law
---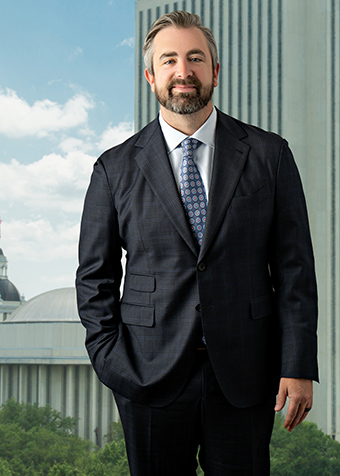 Shareholder
Former government agency leader with well-established connections in the Florida executive and legislative branches. A foremost authority in environmental policy regarding natural resources and water supply.
With an in-depth knowledge of the function and operation of local governments, municipal utilities, and Florida's regulatory and permitting processes, Ryan concentrates his practice on environmental, land use, and local government issues. He is a recognized expert in environmental policy concerning natural resources, focusing on water quality and supply.
Before joining the private sector, Ryan served as the Secretary of the Florida Department of Environmental Protection (DEP) under the Rick Scott Administration. He oversaw 3,000 employees and a $1.6 billion budget to protect Florida's natural resources. While at the department, Ryan led the early efforts to delegate the Clean Water Act Section 404 program to the State of Florida, only the third state in the nation to achieve such delegation. During his time at DEP, Ryan also served as Deputy Secretary for Regulatory Programs. In this role, he oversaw the air, water, and waste regulatory divisions, which issue thousands of permits per year to regulated interests and the business community in Florida. As the Director of the Office of Water Policy, Ryan led the coordination and implementation of statewide water policy, including oversight authority of Florida's five water management districts. Ryan played a critical role in successfully pursuing recurring funding for Alternative Water Supply projects in Governor Scott's recommended budget. He also increased funding for water quality monitoring, TMDLs, and springs while serving as Chair of the Central Florida Water Initiative, which focuses on finding long-term solutions to groundwater withdrawals in the Central Florida region.
Cementing his experience with legislative and regulatory issues, Ryan also served in the general counsel and legislative affairs offices of the Florida League of Cities. He is a current state lobbyist for the Florida Association of Counties, Florida League of Cities, Florida Municipal Electric Association, and numerous individual local governments, utilities, and private sector corporations.