Ryan E. Matthews
Attorney At Law
---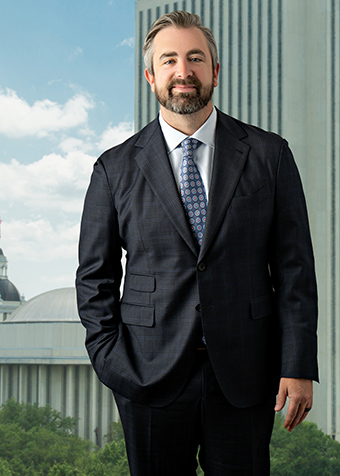 Shareholder
Solution-oriented government lawyer known for deep agency expertise in environmental, utilities, and water supply issues. Former Secretary of the Florida Department of Environmental Protection.
Ryan Matthews helps clients address the distinct pain points of Florida's regulatory and legislative landscape with a focus on environmental, land use, and local government issues. A trusted advocate with an insider's point of view, he is a recognized authority in environmental policy related to natural resources, with broadly developed expertise in water future and scarcity concerns. He represents some of the largest electric, water, and wastewater utility companies in Florida, dozens of individual local governments, statewide associations, and top private sector corporations navigating the environmental resource permitting process.
Ryan embraces client challenges with a unique understanding of how local governmental frameworks intersect with regulated interests and the business community. Some of the most notable public and private players in the state turn to him again and again for his influential decision-making and ability to bridge communication gaps, break down barriers, and shepherd them through thorny legal, administrative, and regulatory challenges. He is a current state lobbyist for the Florida Association of Counties, Florida League of Cities, and Florida Municipal Electric Association, among others.
Before joining GrayRobinson, Ryan served as the Secretary of the Florida Department of Environmental Protection (DEP) under the Rick Scott Administration, as well as in the general counsel and legislative affairs offices of the Florida League of Cities. He often teams with GrayRobinson colleagues in the corporate, land use, and real estate practices to provide the full complement of advisory services and solutions for clients.