Robert F. Stuart Jr.*
---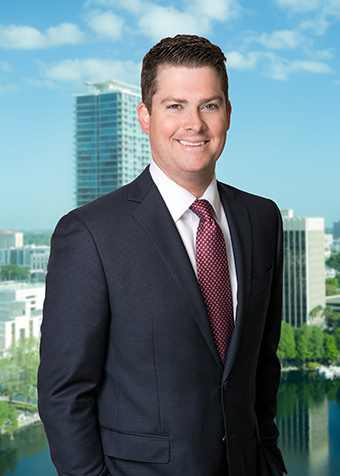 Senior Government Affairs Advisor
Orlando/Tallahassee
T 407.843.8880
F 407.244.5690
D 407.244.5606
Orlando 301 East Pine Street Suite 1400 Orlando, Florida 32801
T 850.577.9090
F 850.577.3311
Tallahassee 301 South Bronough Street Suite 600 Tallahassee, Florida 32301
Robert began his career as a legislative aide to the Florida House of Representatives for a district representing much of Orlando and Orange County. This "inside" experience in the halls of our state Capitol gives him a deep understanding of and a unique perspective on the inner workings of the legislative process and the strategy necessary to be successful in Tallahassee.
Now, more than 15 years in private practice with GrayRobinson, Robert is a senior government affairs advisor and has a leadership role in the strategic direction of the practice, the recruitment of new business, servicing existing firm clients, and building/maintaining strong personal and working relationships with elected officials throughout Florida. While the bulk of his practice is Tallahassee-centric (lobbying the Florida Legislature, Executive Office of the Governor, the Florida Cabinet, and the various state agencies), he also represents clients at the local level throughout the state on matters of procurement and policy. He has significant lobbying experience in the areas of economic development, education, finance and tax, transportation, insurance, alcohol, and local government issues.
Robert and his partners in the government affairs practice leverage the firm's statewide presence to ensure that elected leaders throughout the state trust the GrayRobinson team and their involvement in the communities that the firm calls home. These relationships serve to both grow the practice and better advocate for their clients.
Robert's familiarity with local and state-level policymaking stems from his personal experience and being part of a family steeped in public service. His family consists of a former state senator and city commissioner, a 30-year local chamber of commerce president, a current elected member of the Orlando City Council, and a recent congressional candidate. This alone gives Robert firsthand knowledge of the work and dedication required to create and implement good public policy.
Robert's lobbying experience includes representing clients of all shapes, sizes, and interests. From public sector clients, such as cities, law enforcement offices, and clerks of courts, to Fortune 500 companies, Robert interacts with every committee and every legislator in Tallahassee regardless of party affiliation.
Born and raised in the Orlando area, Robert is a graduate of Edgewater High School and the University of Florida with a degree in political science. During his time at the University of Florida, he was president of his fraternity, active in student government, and held leadership positions in a number of student-led community service initiatives, raising money for organizations such as the Children's Miracle Network.
* Denotes non-attorney professional