Kirk Pepper*
---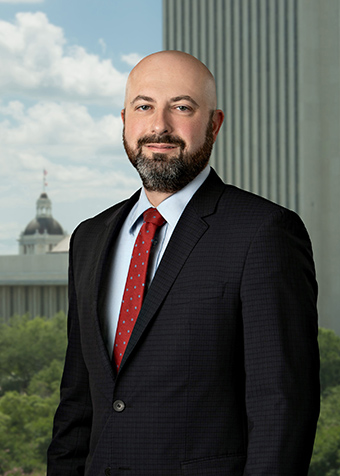 Senior Government Affairs Advisor
Accomplished advisor deeply connected to policymakers. Leverages political background and relationships to help public and private sector organizations achieve their goals in Tallahassee.
Kirk Pepper has extensive experience in the political arena, positioning him as a seasoned lobbyist, policy advisor, strategist, and confidant for his clients. Before becoming a lobbyist, Kirk began his career working to elect candidates and advise elected officials, from city council members to the President of the United States. This experience gives Kirk a unique insight and skilled perspective on the legislative and budgetary processes throughout all levels of government.
Kirk is entrenched in Florida politics on behalf of his clients and maintains strong relationships with decision-makers. Using his profound knowledge of the inner workings of Florida's government, Kirk lobbies on behalf of a diverse group of clients ranging from start-ups and Fortune 100 companies to nonprofits and local governments. He works closely with his clients, collaborating with them to help navigate Florida's complex statutory and regulatory landscape. As part of his practice, Kirk also uses his experience with the Legislature to help his clients achieve their state budget appropriation goals.
* Denotes non-attorney professional
Credentials

B.S., University of Southern Mississippi, 2001