Kim McDougal*
---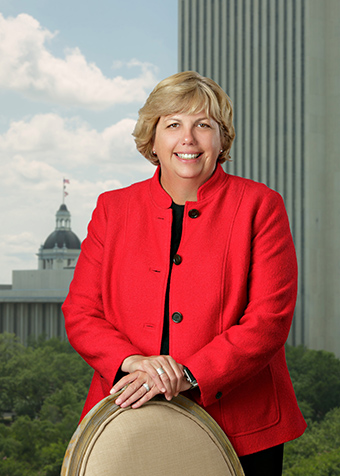 Senior Government Affairs Consultant
T 850-577-9090
F 850-577-3311
Tallahassee 301 South Bronough Street Suite 600 Tallahassee, Florida 32301
Kim is a senior government affairs consultant in GrayRobinson's Tallahassee office. In addition to Kim's experience as a Florida education lobbyist, she lobbies across a wide range of policy areas on behalf of public and private clients. Kim brings almost three decades of education policy knowledge and experience to the firm's lobbying practice, having served in multiple leadership roles at the Department of Education, including governmental relations director and senior policy advisor for several commissioners of education.
Kim began her public service career with the State of Florida in 1989 as a program auditor with the Office of the Auditor General, and later worked for the Office of Program Policy Analysis and Government Accountability. During her 10-year career with the Florida Legislature, she worked on a wide array of policy areas, but the majority of her policy work focused on K-20 education policy. Kim has worked as a senior advisor or in a leadership role for many of Florida's education commissioners. She also worked for Governor Bush in several roles within the Executive Office of the Governor, including as the policy coordinator for education in the Office of Planning and Budget.
Most recently, Kim served as chief of staff to Florida Governor Rick Scott. In this role, she was responsible for directly serving and advising the Governor on issues pertaining to 100,000 plus executive branch employees and administered an $83 billion state budget. She also served as Governor Scott's deputy chief of staff, legislative affairs director, education policy coordinator and as policy advisor during his successful re-election campaign.
* Denotes non-attorney professional