Julie Zolty
Attorney At Law
---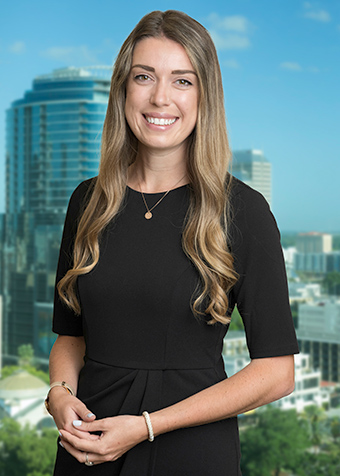 Associate
T 407.843.8880
F 407.244.5690
D 407.204.3195
Orlando 301 East Pine Street Suite 1400 Orlando, Florida 32801
T 352.376.6400
F 352.376.6484
Gainesville 643 SW 4th Avenue Suite 110 Gainesville, Florida 32601
Thoughtful advocate, dedicated to furthering the success of clients whether inside or outside the courtroom.
Julie Zolty focuses her practice on the areas of labor and employment and litigation. She has experience handling a variety of litigation matters and regularly advises clients on matters involving discrimination (e.g., gender, race, national origin, religion, and age), all forms of retaliation, the Fair Labor Standard Act, the Americans with Disabilities Act, and the Family and Medical Leave Act. A Florida Supreme Court Certified County Court Mediator, Julie is also dedicated to finding amicable solutions for her clients outside the courtroom. Her clients span a multitude of industries, including but not limited to local government, construction, healthcare, and higher education.
In addition to her day-to-day practice, Julie often works with the Guardian ad Litem Society in the Eighth Judicial Circuit to advocate for neglected children needing representation.