Joseph R. Salzverg
Attorney At Law
---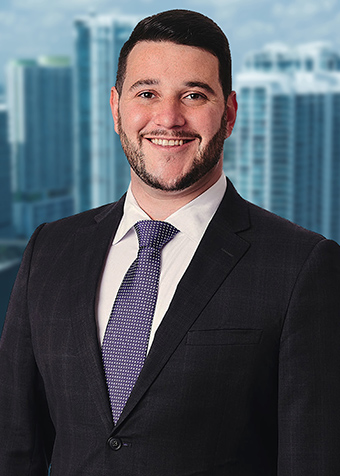 Shareholder
Miami/Tallahassee
T 305.416.6880
F 305.416.6887
Miami 333 SE 2nd Avenue Suite 3200 Miami, Florida 33131
T 850.577.9090
F 850.577.3311
Tallahassee 301 South Bronough Street Suite 600 Tallahassee, Florida 32301
Joseph is a Miami native with over a decade of experience in Florida's political and public policy arenas. He has served as a campaign manager and political consultant to several members of the Miami-Dade Legislative Delegation dating back to the 2010 election cycle. He continues to enjoy very productive relationships with members of the delegation.
Joseph currently lobbies Florida's legislative and executive branches of government on issues including appropriations, food manufacturing and distribution, growth management and construction, health care, insurance, local government, regulated industries, and utilities.
He also represents clients before local governments on procurement, land use, and general government matters. Joseph has successfully represented clients before Miami-Dade County and its various agencies, as well as municipalities throughout Broward, Miami-Dade, Monroe, and Palm Beach Counties.
Notably, Joseph assists corporate and nonprofit interests in market entrance strategies and community engagement initiatives throughout South Florida. During his representation, Joseph has developed a market entrance and community network strategy for a Fortune 50 company that engages local government and nonprofit partners. This strategy has become a national model for similar efforts.
While in law school, Joseph served as a Legislative Analyst on the Regulatory Affairs Committee in the Florida House of Representatives. During this time, he was responsible for researching, analyzing, and drafting proposed legislation related to banking and insurance regulation, business and professional regulation, and energy and utilities regulation. Subsequently, he was a law clerk with the City of Miami, Office of the City Attorney. In that capacity, he handled zoning, land use, municipal legislation, and general government matters.