Hubert C. Normile
Attorney At Law
---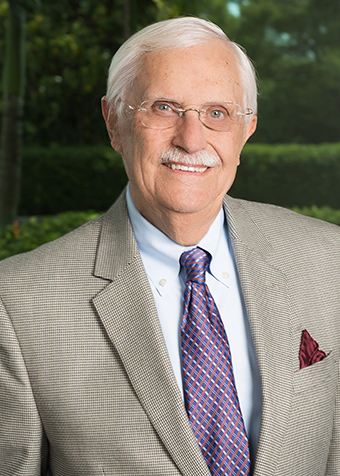 Of Counsel
T 321.727.8100
F 321.984.4122
Melbourne 1795 West NASA Boulevard Melbourne, Florida 32901
Hugh has been active in bar association activities and is a former president of the Brevard County Bar Association. He is a member of the real estate and banking sections of The Florida Bar and holds the highest rating assigned by Martindale-Hubbell.
He serves Florida and the Space Coast community through his involvement in numerous civic and charitable organizations. He serves as vice chair of the Brevard County Housing Finance Authority and is a board member and former chair of the Brevard Symphony Orchestra. He also serves as trustee of the Eleanor Kristensen, Bristol-Hansen and Marian M. Jackson foundations and vice chair of the foundation of the Brevard Art Center and Museum. Hugh is a former board member of the Florida Prepaid Tuition Program. He is also certified by the Supreme Court of Florida as a family mediator.
In 2009, Hugh was appointed for a two-year term by Senators Bill Nelson and Mel Martinez to the Florida Federal Judicial Nominating Commission.