Fabian A. Ruiz
Attorney At Law
---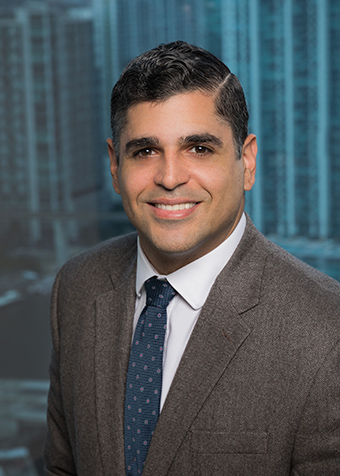 Shareholder
T 305.416.6880
F 305.416.6887
Miami 333 SE 2nd Avenue Suite 3200 Miami, Florida 33131
Fabian has experience representing clients in both unionized and union-free environments. He has obtained successful resolutions on behalf of his clients in single plaintiff, multi-plaintiff, and class and collective actions in both state and federal courts in the employment context. He has also represented clients before federal, state, and local administrative agencies including the Equal Employment Opportunity Commission, the Florida Commission on Human Rights, and the Miami-Dade Commission on Human Rights. Additionally, Fabian's background includes experience in mediation and arbitration, having successfully mediated and arbitrated employment matters from inception to complete dismissal in a broad range of industries, including extensive experience in the restaurant, food and grocery retail, construction, healthcare, and media industries.

While Fabian is adept at handling litigation and administrative charges for clients, a central focus of his practice is providing preventive advice counseling, and training to employers, in both English and Spanish, on a host of employment law topics, including sexual harassment and discrimination, hiring, discipline and discharge, wage and hour regulations, independent contractor classification issues, and alternative dispute resolution. Fabian is skilled at trouble-spotting and has conducted company-wide audits of employee classifications, compensation practices, and equal employment practices. He has also reviewed, drafted, and revised company handbooks and standalone policies to remain compliant with the ever-shifting landscape of employment laws.
Fabian has worked on several facets of traditional labor law, including working on collective bargaining negotiations, unfair labor practice charges, and arbitration hearings.