David S. Oliver
Attorney At Law
---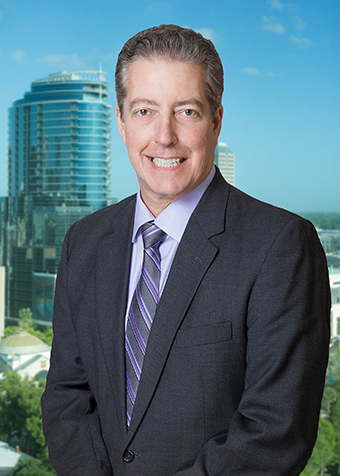 Shareholder
T 407.843.8880
F 407.244.5690
Orlando 301 East Pine Street Suite 1400 Orlando, Florida 32801
Distinguished business litigator representing clients in complex commercial disputes across Florida. Known for extensive jury and non-jury trial experience.
David Oliver represents business clients in complex commercial disputes. A seasoned trial lawyer, he manages a diverse portfolio of litigation matters and has handled dozens of both jury and non-jury trials over the course of his nearly forty-year career. David advises clients in the areas of commercial and business torts, contracts and agreements, corporate disputes, breach of fiduciary duty, plaintiff and defendant class actions, and construction litigation, among others. He is dedicated to accompanying clients through every phase of the trial process and typically handles several trials a year.
David is a strategic, yet relatable advocate in and out of the courtroom. He works closely with clients to understand the unique business ramifications of protracted litigation in each circumstance. A thoughtful negotiator who carefully explores every angle, he provides sound, comprehensive counsel and is appreciated by clients and colleagues alike for his analytical mind, common sense, and creativity. His extensive courtroom experience helps him orchestrate efficient and effective solutions with an eye toward exceeding client goals and delivering the most ideal outcomes.
Prior to joining GrayRobinson, David was a partner at several of the largest law firms in the United States and served as chair of the national litigation practice group for a top national firm. He routinely collaborates with GrayRobinson colleagues in the class action, construction, corporate, and litigation practice groups, as well as his vast network of contacts to provide fulsome counsel and build strong teams appropriate for each matter and client.