David Bateman*
---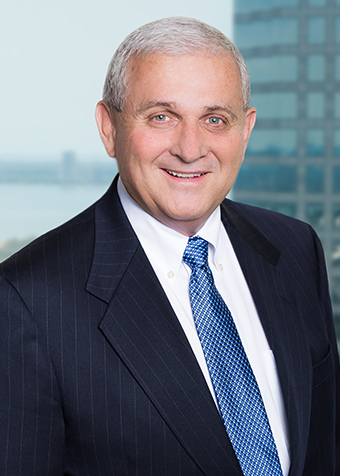 Government Consultant
David Bateman, a member of GrayRobinson's alcohol industry team, has over 40 years of federal alcohol regulatory service, experience and contacts. He joined the U.S. Bureau of Alcohol, Tobacco and Firearms (ATF) in 1973 in Milwaukee, WI where he became familiar with operations at Schlitz, Pabst, and Miller Brewing Company. Dave became Officer-in-Charge of ATF Inspectors stationed at five distilleries in the St. Louis area from 1976 to 1978 prior to the all-in-bond concept of revenue collection. At that time, he was instrumental in phasing out on-premises supervision and instituting post audit all-in-bond examination techniques.
From 1979 to 1989, Dave was a Special Inspector in Kansas City, MO. During the ensuing decade, he devoted the majority of his time to investigating potential violations of the Federal Alcohol Administration (FAA) Act and training inspectors.
From 1989 until 1999, Dave was a Special Operations Inspector where he led several key investigations in the fields of FAA, Firearms and Ammunition Excise Tax Collections and diversion of alcohol and tobacco products. He was the key developer of the national audit concept where companies with centralized databases, multiple manufacturing locations, and/or paperless on-line records can be examined uniformly as one company rather than individual plant locations paying excise tax separately.
In 2001, as ATF transitioned into the U.S. Alcohol and Tobacco Tax and Trade Bureau (TTB) Dave was appointed TTB's Distilled Spirits Industry Analyst, advising the agency, state and local governments, and the industry in any and all matters relating to distilled spirits. As TTB's Distilled Spirits Industry Analyst, Dave was the agency's point person responsible for: maintaining contact with all phases of activity with industry; assisting in preparation of proposed legislation; identifying industry changes; assessing trends and current statistical results; and providing efficiency of service through attendance at agency-sponsored seminars and industry meetings.
Dave served in that capacity for over 10 years, before retiring from public service in December of 2011. In addition to possessing a wealth of institutional knowledge and professional relationships within TTB, Dave is a Certified Fraud Examiner, and over the past decade was the federal government's authority on distilled spirits matters.
In its announcement of his retirement from the public sector, TTB stated, "Many of you have met Dave and have accessed his vast store of knowledge over the years. Dave's willingness to help and his friendly manner are hallmarks of his dedicated service."
Today, Dave works with GrayRobinson's Alcohol Industry Team to advise and assist industry clients in a wide range of compliance activities, including:
Record-keeping requirements;
Tax audits;
Compliance investigations;
Expert testimony in regulated products litigation;
Licensure and formulation issues;
Import and foreign trade matters;
Interpretation and construction of existing federal laws and regulations;
Drafting and strategic guidance for new laws and regulations;
Internal compliance auditing; and
Coordination with federal and state regulatory agencies.
* Denotes non-attorney professional