Christopher N. Johnson
Attorney At Law
---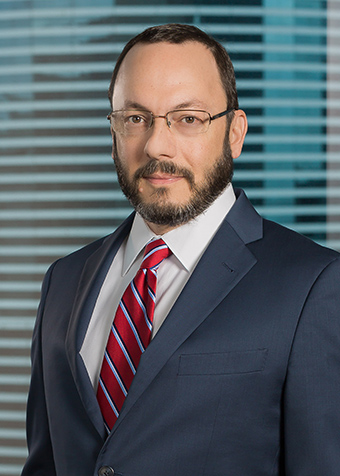 Shareholder
T 305.416.6880
F 305.416.6887
Miami 333 SE 2nd Avenue Suite 3200 Miami, Florida 33131
Experienced trial lawyer representing clients across Florida and internationally in complex commercial litigation, arbitration, and mediation. Business-oriented proficiency in real estate, insurance, and health care sectors.
Christopher Johnson represents clients throughout Florida in complex commercial disputes. His expansive portfolio of casework includes issues involving real estate, creditors' rights, antitrust claims, insurance defense, and bankruptcy, among others. He collaborates with clients operating across various dynamic sectors, including aviation, banking and finance, government, and health care. Christopher provides the full complement of litigation support, representing clients at trial and on appeal in both state and federal courts and in arbitration. Clients include insurers, lenders and creditors, and major airlines.
Christopher has served as a lead counsel on dozens of commercial matters and has experience at every level of the court system, as well as with the application of foreign law from multiple jurisdictions. Clients turn to him for his powerful representation in complex commercial disputes concerning contractual and internal governance issues, foreclosures and workouts, claims against fraudulently transferred assets, real estate and liability policies, bid disputes, state tax refund actions, and foreign judgments. He also has extensive experience performing internal investigations related to antitrust allegations and attorney general investigations.
Christopher has built a reputation among corporate clients for his efficient, cost-effective, and determined representation. He understands the need for close collaboration at every phase of a case, providing practical counsel to drive swift and advantageous outcomes. He regularly teams with GrayRobinson colleagues in the attorney general defense, class action defense, and international practices to deliver comprehensive litigation services for clients facing complex disputes and investigations.