Chris McCannell*
---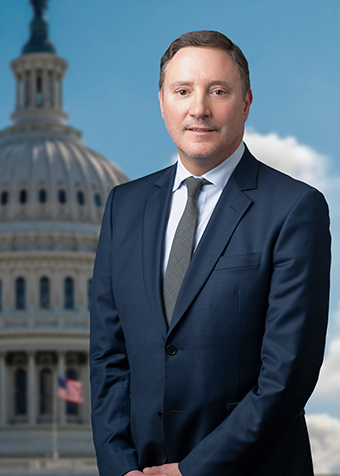 Washington, D.C. Deputy Managing Director
Senior Government Affairs Advisor
Chris McCannell brings more than 20 years of Washington experience and insight to the clients of GrayRobinson. His clients include Angel Capital Association, Prudential Plc., Center for American Entrepreneurship, National Association of Truck Stop Operators, Manufactured Housing Institute, 98Point6, US Travel, Etihad Airlines, and Broadmark Capital. Chris is known for his high-level engagement with House Democratic leadership on behalf of his clients.
Prior to joining Eris Group, GrayRobinson's predecessor, Chris led APCO Worldwide's Washington financial services and government relations practice. He previously served as vice president of government affairs at Ameriprise Financial and as a director at Quinn Gillespie and Associates, a bipartisan government relations firm in Washington, D.C.
Before joining Ameriprise Financial, Chris was chief of staff to Rep. Michael E. McMahon. Earlier in his career, he served as chief of staff and floor assistant to Rep. Joseph Crowley, a member of the Committee on Ways and Means and chair of the Democratic caucus. Chris was also press secretary to Rep. Steny H. Hoyer. He began his career as a press assistant in the office of Sen. Frank Lautenberg and the office of the Democratic Policy Committee.
* Denotes non-attorney professional